Animal Names That Starts with S
Animals are a type of living organism. Some animals are domesticated, while others live in the wild. All animals can move around and interact with their environment. They eat food to survive and grow.
Animal names in English and Pictures!
Animals That Start With S
Spotted python
San Francisco Garter Snake
Savu Python
Slovak Cuvac
Spotted Gar
Samoyed
Saint Shepherd
Seymouria
Saiga
Spinone Italiano
Slug
Striped Rocket Frog
Sand Cat
Sumatran Elephant
Smooth Hammerhead Shark
Sable Black German Shepherd
Shiranian
Swordfish
Sand Crab
Stone Crab
Scarab Beetle
Sheepadoodle
Sturgeon
Stoplight Loosejaw
Saola
Spider-Tailed Horned Viper
Stag Beetle
Saddleback Caterpillar
Squirrel Monkey
Silky Shark
Skunk
Supersaurus
Sockeye Salmon
Sparrowhawk
Silken Windhound
Spotted Skunk
Snail
Siberian
Spadefoot Toad
Short-Eared Owl
South China Tiger
Snow Crab
Shrimp
Scottish Fold Cat
Stargazer Fish
Silkie Chicken
Snook Fish
Snailfish
Steelhead Salmon
Satanic leaf-tailed gecko
Sinosauropteryx
Spinner Shark
Sea Roach
Snorkie
Sand Tiger Shark
Silver Dollar
Sand Viper
Scale-Crested Pygmy Tyrant
Sharp-Shinned Hawk
Snouted Cobra
Sichuan Takin (Tibetan Takin)
Seagull
Sea Turtle
Striped Hyena
Snowshoe
Sloth
Schipperke
Short-Faced Bear
Stonefish
Strawberry Hermit Crab
Siberpoo
Sarplaninac
Shortfin Mako Shark
Senepol Cattle
Sharp-Tailed Snake
Somali
Sailfish
Skipjack Tuna
Sea Squirt
Saint Bernard
Schapendoes
Styracosaurus
Smokybrown Cockroach
Slow Worm
Scorpion
Song Sparrow
Sucker Fish
Swedish Vallhund
Seahorse
Sponge
Sea Dragon
Southern Black Racer
Shih Poo
Shark
Sea Anemone
Salmon Shark
Salamander
Shollie
Seal
Stonechat
Sandpiper
Squash Beetle
Star-nosed mole
Soldier Beetle
Spongy Moth
Snow Bunting
Spotted Lanternfly
Spanish Goat
Spiny Dogfish
Siberian Husky
Spider
Saber-Toothed Tiger
Scotch Collie
Striped Bass
Superworm
Swan
Silver Labrador
Sarcosuchus
Snowshoe Hare
Swallowtail Butterfly
Spider Ball Python
Southern Flannel Moth
Stiletto Snake
Siberian Retriever
Surgeonfish
Syrian Hamster
Sheep
Sea Lion
Sea Urchin
Sambar
Stupendemys
Squash Bee
Sauropoda
Snake
Stabyhoun
Sand Lizard
Stork
Shih Tzu Mix
Saint Berdoodle
Silky Terrier
Sunbeam Snake
Smallmouth Bass
Sperm Whale
Skye Terrier
Sea Slug
Shichi
Smilosuchus
Scottish Terrier
Snowberry Clearwing Moth
Sri Lankan Elephant
Summer Tanager
Staffordshire Bull Terrier
Stingray
Sea Bass
Stoat
Sehuencas Water Frog
Swallowtail Caterpillar
Savannah Monitor
Shih Tzu
Starfish
Sequined Spider
Springerdoodle
Sumatran Orang-utan
Squid
Spiny Hill Turtle
Sleeper Shark
Southeastern Blueberry Bee
Skink Lizard
Sphynx
Sapsali
Southern House Spider
Swai Fish
Swedish Lapphund
Scrotum Frog
Skua
Scarlet Macaw
Sheepshead Fish
Scarlet Kingsnake
Skate Fish
Skeleton Tarantula
Spider Beetle
Spitting Cobra
Sea Otter
Spiny bush viper
Shiba Inu
Sable Ferret
Six-Eyed Sand Spiders
Siamese
Sedge Warbler
Senegal Parrot
Spider Monkey
Southern Pacific Rattlesnake
Smooth Earthsnake
Sun Bear
Shepweiler
Scottish Deerhound
Springador
Serval
Sea Eagle
Saturniidae Moth
Schnoodle
Sulcata Tortoise
Smooth Fox Terrier
Scaleless Ball Python
Speckled Trout
Sea Spider
Sculpin
Scimitar-horned Oryx
Sarus Crane
Savanna Goat
Sandhill Crane
Salmon
Speckled Kingsnake
Shetland Sheepdog
Sugar Glider
Sunset Ball Python
Shoebill Stork
Sealyham Terrier
Swedish Elkhound
Snowy Owl
Spotted Garden Eel
Smooth Green Snake
Siberian Ibex
Saanen Goat
Sarkastodon
Spectacled Bear
Savannah Sparrow
Sable German Shepherd
Sidewinder
Sivatherium
Swallow
Scorpion Fish
Shrew
Scutosaurus
Sumatran Tiger
Sixgill shark
Sardines
Sable
Snowflake Eel
Snow Leopard
Shepkita
Shiba Inu Mix
Simbakubwa
Sussex Chicken
Steller's Sea Cow
Schneagle
Swainson's Hawk
Spotted Bass
Sauropoda
Saw-scaled viper
Spanish Mastiff
Sumatran Rhinoceros
Standard Schnauzer
Saarloos Wolfdog
Siberian Tiger
Smooth Snake
Snapping Turtle
Southern Hognose Snake
Scarlet Tanager
Sea Snake
Sparrow
Spanish Water Dog
Stick Insect
Shastasaurus
Shiloh Shepherd
Spixs Macaw
Shikoku
Song Thrush
Super Pastel Ball Python
Saluki
Scallops
Spanish Mackerel
Sei Whale
Shantungosaurus
Shepadoodle
Spinosaurus
Spanador
Spider Wasp
Sawfish
Squirrelfish
Suchomimus
Springbok
Squirrel
Sand Dollar
Sika Deer
Extinct Animals Starting With S
Saber-toothed cat (Smilodon)
Samoan moorhen
Samoan woodhen
San Benedicto rock wren
Sardinian pika
Scarlet-chested sunbird
Schomburgk's deer
Scimitar-horned oryx
Sea mink
Semper's warbler
Seychelles parakeet
Shortnose cisco
Slender-billed grackle
Sombre nightjar
South Island piopio
Southern day frog
Southern gastric-brooding frog
Spectacled cormorant
Spix's
Helena cuckoo
Steller's sea ape
Steller's sea cow
Stephens Island wren
Sulu bleeding-heart
Swan Island hutia
Sea/Ocean Animals Starting with S
Salmon
Saltwater crocodile
Sand Dollar
Sand shark
Sandpiper
Sardine
Sawfish
Scallop
Scorpionfish
Sea anemone
Sea Angel
Sea bass
Sea Biscuit
Sea Butterfly
Sea cow
Sea Cucumber
Sea dragon
Sea Fan
Sea Grass
Sea hare
Sea horse
Sea Lily
Sea lion
Sea otter
Sea Pen
Sea Slug
Sea snail
Sea snake
Sea spider
Sea Sponge
Sea star
Sea turtle
Sea Urchin
Sea Whips
Sea Worm
Seabird
Seagull
Seal
Seaweed
Shad
Shearwater
Shrimp
Skate
Skateboard
Smelt
Snail
Sole
Southern fur seal
Southern Right Whale Dolphin
Sperm Whale
Spinner Dolphin
Spiny lobster
Squid
Staghorn coral
Starfish
Stejneger's Beaked Whale
Stingray
Stone crab
Stonefish
Sunfish
Surgeonfish
Swordfish
Farm/Domestic Animals That Start with Letter S
Saanen Goat
Saint Bernard
Salamander
Salmon
Scarlet Macaw
Schnauzer
Scorpion
Scottish Deerhound
Scottish Fold
Scottish Terrier
Sea lion
Sea turtle
Seahorse
Seal
Senegal Parrot
Shark
Shar-Pei
Sheep
Shetland Sheepdog
Shrimp
Siamese Cat
Siamese Fighting Fish
Siberian Cat
Siberian Husky
Silver Fox
Skunk
Skye Terrier
Sloth
Snail
Snake
Snowshoe Cat
Spanish Goat
Sparrow
Sphynx Cat
Spider
Squirrel
Staffordshire Bull Terrier
Standard Poodle
Standard Schnauzer
Starfish
Stingray
Stork
Sulcata Tortoise
Sun Conure
Swallow
Swan
Swedish Vallhund
Wild Animals that Begin with S
Saber-toothed Tiger
Sable Antelope
Saddle-billed Stork
Saiga Antelope
Salamander
Sambar Deer
Sand Cat
Sandhill Crane
Sardine
Sargassum Fish
Satanic Leaf-tailed Gecko
Savannah Monitor
Scimitar-horned Oryx
Scorpion
Screech Owl
Sea Anemone
Sea Cucumber
Sea Dragon
Sea Eagle
Sea Horse
Sea Lion
Sea Otter
Sea Slug
Sea Snake
Serval
Shark
Sheep
Shrew
Siberian Tiger
Silverback Gorilla
Animals that Start with S – List With Pictures and Facts
Sea Turtle
 They cry while laying eggs.
Siberian Cat
 They're hypoallergenic.
Spectacled Bear
 They're the only bear species in South America.
Sea Dragon
 Males carry and hatch eggs.
Serval
 They're excellent jumpers.
Salmon
 They can jump up to 7 feet.
Staffordshire Bull Terrier
 They were once called "Nanny Dogs".
Siamese Fighting Fish
 They're aggressive and territorial.
Sheep
 They have excellent memories.
Spadefoot Toad
 They can dig through hard soil with their feet.
Slow Worm
 They're not actually worms, but legless lizards.
Shiba Inu
 They're known for their fox-like appearance.
Spider Monkey
 They have a prehensile tail for grasping.
Sucker Fish
 They attach themselves to other fish to feed.
Swan
 They mate for life.
Skunk
 They spray a strong odor when threatened.
Swai Fish
 They're often mistaken for catfish.
South China Tiger
 They're critically endangered.
Saiga
 Their large nose filters out dust in their habitat.
Shih Tzu
 They were bred for Chinese royalty.
Sun Bear
 They have long tongues for extracting honey.
Sea Otter
 They hold hands while sleeping.
Siamese
 They originated in Thailand.
Sturgeon
 They can live for over 100 years.
Spix's Macaw
 They're critically endangered.
Snail
 They have thousands of teeth.
Silver Dollar
 They're popular in aquariums.
Sumatran Orangutan
 They're critically endangered.
Spiny Dogfish
 They're a type of shark.
Saarloos Wolfdog
 They're a cross between a wolf and a German Shepherd.
Striped Rocket Frog
 They can glide through the air.
Shark
 They can detect electrical fields.
Sand Lizard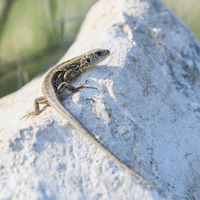 They're found in sand dunes.
Sponge
 They have no nervous system or organs.
Stick Insect
 They can camouflage themselves as sticks.
Sri Lankan Elephant
 They're the largest Asian elephant subspecies.
Seahorse
 Males carry and birth the babies.
Sea Lion
 They're excellent swimmers.
Seal
 They can hold their breath for up to 2 hours.
Sumatran Rhinoceros
 They have two horns.
Stingray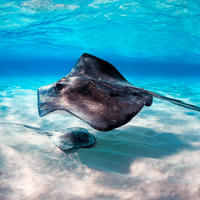 They have electric organs.
Sea Urchin
 They have spines for protection.
Siberian Husky
 They're bred for cold weather.
Swedish Vallhund
 They're known for their "wolf-like" appearance.
Sparrow
 They're one of the most common birds in the world.
Sardines
 They're a type of small, oily fish.
Stoat
 They can change their fur color in the winter.
Sawfish
 They're a type of shark with a saw-like nose.
Scorpion
 They glow under UV light.
Sloth
 They only defecate once a week.
Shrimp
 They have a hard exoskeleton.
Snowy Owl
 They can turn their heads up to 270 degrees.
Sumatran Elephant
 They're the smallest Asian elephant subspecies.
Snowshoe Hare
 They can change their fur color in the winter.
Stag Beetle
 Males use their large jaws to fight other males.
Scorpion Fish
 They have venomous spines.
Snake
 They can dislocate their jaws to swallow prey.
Sea Slug
 They come in a variety of bright colors.
Siberian Tiger
 They're the largest tiger subspecies.
Squid
 They have three hearts.
Sperm Whale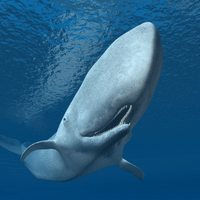 They're the largest-toothed whale.
Squirrel Monkey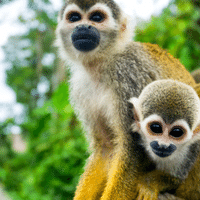 They have excellent vision.
Sumatran Tiger
 They're critically endangered.
Explore Other Animals that Start With:
A – B – C – D – E – F – G – H – I – J – K – L – M – N – O – P – Q – R – S – T – U – V – W – X – Y – Z
Last updated on July 7th, 2023 at 06:31 am