Animal Names That Start with E
Animals are a type of living organism. Some animals are domesticated, while others live in the wild. All animals can move around and interact with their environment. They eat food to survive and grow.
Animal names in English and Pictures!
Animals That Start With E
Epidexipteryx
Eastern Meadowlark
Equus giganteus
Euoplocephalus
Elasmosaurus
Echidna
Emperor Penguin
English Toy Terrier
European Wildcat
Emperor Angelfish
Eurasian Bullfinch
Elephant Seal
Electric Eel
Eyelash Viper
Eurasier
Elephant Bird
Emperor Goose
Eurasian Lynx
Eurasian Collared Dove
English Cocker Spaniel
Eastern Barred Bandicoot
Eurasian Nuthatch
Emu
Eastern Rat snake
Eurasian Sparrowhawk
Emerald Toucanet
Eastern Diamondback Rattlesnake
Eastern Coral Snake
European Polecat
Epicyon haydeni
Elegant Tern
Embolotherium
Elephant
Eastern Indigo Snake
Eastern Tiger Snake
Evening Bat
English Shepherd
Eastern Chipmunk
Escolar
Equatorial Spitting Cobra
Evening Grosbeak
Eastern Dobsonfly
Earless Monitor Lizard
Egyptian Mau
Eastern Racer
Eagle Ray
Electric Catfish
Eastern Fence Lizard
Eurypterus
Eurasian Wolf
Elephant Shrew
Enchi Ball Python
European Robin
Elk
Eastern Woodrat
Earwig
Eastern Cottontail
Eurasian Eagle-owl
Egyptian Vulture
Emperor Tamarin
Ermine
Entlebucher Mountain Dog
Eastern Bluebird
Egyptian Goose
Eryops
European Corn Borer
Eared Grebe
Eastern Gray Squirrel
Egyptian Tortoise
Eastern Kingbird
Epagneul Pont Audemer
English Setter
English Springer Spaniel
Eclectus Parrot
English Longhorn Cattle
English Pointer
East Siberian Laika
Egret
English Crested Guinea Pig
Elephant Fish
Eastern Gorilla
Eastern Hognose Snake
Eskimo Dog
Eel catfish
Eastern Lowland Gorilla
Earthworm
Eskipoo
Eastern Brown Snake
Eelpout
Elasmotherium
Eastern Glass Lizard
European Starling
Estrela Mountain Dog
Elf Owl
Emerald Tree Boa
English Cream Golden Retriever
Elephant Beetle
Eagle
English Foxhound
European Goldfinch
European Bee-Eater
Eel
Egyptian Cobra (Egyptian Asp)
English Bulldog
Ember Tetra
Eurasian Beaver
Eurasian Jay
Eastern Box Turtle
Eastern Turkey (Wild Turkey)
Eland
Eider
Executioner Wasp
Eastern Green Mamba
Eastern Phoebe
Edible Frog
Emerald Tree Monitor
Extinct Animals Starting With E
Eastern bettong
Eastern cougar
Eastern elk
Eelgrass limpet
Elephant bird
Elfin woods warbler
Elfin-woods warbler
Enigmatic white-eye
Sea/Ocean Animals Starting with E
Eagle Ray
Echidna sea star
Edible crab
Electric eel
Elephant seal
Emperor angelfish
Emu
Epaulette shark
Estuarine crocodile
European eel
Eagle
Emerald crab
Eskimo curlew
Escolar fish
Elegant tern
Eastern oyster
Eurasian otter
Elf owl
Emperor penguin
European lobster
Emperor shrimp
Eastern lowland gorilla
European bison
Eastern hognose snake
Eight-armed octopus
Eastern grey squirrel
Eastern coral snake
Elkhorn coral
Emerald tree boa
Eastern diamondback rattlesnake
Farm/Domestic Animals That Start with Letter E
Eagle
Eel
Elephant
Elk
Emu
English Bulldog
English Cocker Spaniel
English Mastiff
English Spot Rabbit
English Springer Spaniel
Ermine
Wild Animals that Begin with E
Eagle
Elephant
Echidna
Elk
Emu
Ermine
Eurasian lynx
European bison
European hare
European otter
European polecat
Eastern chipmunk
Eastern cottontail
Eastern diamondback rattlesnake
Eastern fox squirrel
Eastern gray kangaroo
Eastern gray squirrel
Eastern lowland gorilla
Eastern mole
Eastern spotted skunk
Edible dormouse
Egyptian cobra
Egyptian mongoose
Egyptian vulture
Electric eel
Elk
Emerald tree boa
Emperor penguin
Eurasian badger
Eurasian wolf
Animals that Start with E – List With Pictures and Facts
Eagle
 Eagles can see up to 5 times farther than humans can.
Eartheater
 Eartheaters, also known as Geophagus fish, get their name from their habit of sifting through substrate and sand to find food.
Earthworm
 Earthworms have five pairs of hearts.
Earwig
 Earwigs are not actually dangerous to humans, despite the myth that they crawl into ears.
Eastern Gorilla
 The Eastern Gorilla is the largest living primate.
Eastern Lowland Gorilla
 Eastern Lowland Gorillas are herbivores and their diet mainly consists of leaves, stems, and fruits.
Echidna
 Echidnas are one of only two egg-laying mammals in the world.
Edible Frog
 Edible Frogs are a popular dish in some European countries, particularly France.
Egyptian Mau
 The Egyptian Mau is one of the oldest domesticated cat breeds and is known for its spotted coat.
Eelpout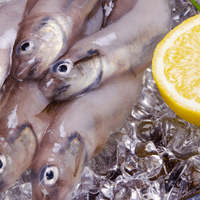 Eelpouts are sometimes called "burbot" and are a type of freshwater fish.
Electric Eel
 Electric Eels can generate an electric shock of up to 600 volts.
Eft
 Efts are juvenile newts that live on land.
Egret
 Egrets are wading birds that are known for their long, slender legs.
Eider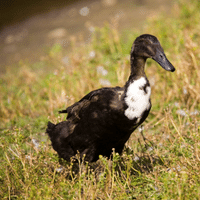 Eiders are sea ducks that are known for their soft, downy feathers, which are used to make high-quality insulation.
Eland
 Elands are the largest species of antelope and can weigh up to 2,000 pounds.
Elepaio
 The Elepaio is a small bird native to Hawaii that is known for its distinctive song.
Elephant
 Elephants are the largest land animals on Earth and can weigh up to 13,000 pounds.
Elephant Seal
 Elephant Seals are the largest seals in the world and can weigh up to 8,800 pounds.
Elephant Shrew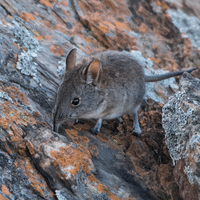 Elephant Shrews are small, insect-eating mammals that are native to Africa.
Elk
 Elk, also known as Wapiti, is one of the largest species of deer and are known for their impressive antlers.
Emperor Penguin
 Emperor Penguins are the largest species of penguin and can grow up to 4 feet tall.
Emperor Tamarin
 Emperor Tamarins are small monkeys that are known for their distinctive mustaches.
Emu
 Emus are flightless birds that are native to Australia and are the second largest bird in the world.
English Cocker Spaniel
 English Cocker Spaniels are a popular breed of dog that is known for their long, silky ears and cheerful temperament.
English Shepherd
 English Shepherds are a versatile breed of dog that is often used for herding and as family pets.
English Springer Spaniel
 English Springer Spaniels are a popular breed of dog that is known for their energetic, friendly personality.
Entlebucher Mountain Dog
 Entlebucher Mountain Dogs are a rare breed of dog that is known for their intelligence and loyalty.
Epagneul Pont Audemer
 Epagneul Pont Audemers is a breed of dog that is known for its webbed feet and love of water.
Ermine
 Ermines are small, white weasels that turn brown in the summer months.
Escolar
 Escolar is a type of fish that is known for its rich, buttery flavor but can cause digestive issues if consumed in large amounts.
Eskimo Dog
 Eskimo Dogs, also known as Inuit Dogs, is a breed of dog that is native to the Arctic.
Estrela Mountain Dog
 Estrela Mountain Dogs are a breed of dog that is native to Portugal
Eulachon
 Eulachon, also known as candlefish, is a type of smelt that is found in the Pacific Northwest and is known for its high oil content.
Euro
 The Euro is the official currency of the European Union and is used by 19 of the 27 member countries.
Explore Other Animals that Start With:
A – B – C – D – E – F – G – H – I – J – K – L – M – N – O – P – Q – R – S – T – U – V – W – X – Y – Z
Last updated on March 16th, 2023 at 06:39 pm