Animal Names That Starts with A
Animals are a type of living organism. Some animals are domesticated, while others live in the wild. All animals can move around and interact with their environment. They eat food to survive and grow.
Animal names in English and Pictures!
Animals That Start With A
Australian Kelpie Dog
African Penguin
Anaconda
Australopithecus
Arabian Cobra
African Grey Parrot
Assassin Bug
Aussiedoodle
Australian Mist
Ashy Mining Bee
Aesculapian snake
Amargasaurus
Azawakh
American Alsatian
Arambourgiania
Arctodus
Arizona Blonde Tarantula
Amphicoelias Fragillimus
Asian Longhorn Beetle
Alligator Gar
Amazon River Dolphin (Pink Dolphin)
Australian Shepherd Mix
Alpaca
Addax
Anole Lizard
Atlantic Cod
Aussiepom
Alabai (Central Asian Shepherd)
Apple Head Chihuahua
Australian Retriever
Airedale Terrier
American Foxhound
Arsinoitherium
African Sugarcane Borer
Aye-aye
Arctic Fox
Axanthic Ball Python
Alaskan Pollock
Atlantic Sturgeon
Alaskan Shepherd
Australian Cattle Dog
Adelie Penguin
Armored Catfish
Amano Shrimp
Allosaurus
Alpine Goat
Arctic Char
Australian Firehawk
Amazon Tree Boa
Argentavis Magnificens
Ant
Amberjack
Amethystine Python (Scrub Python)
Armadillo Lizard
African Fish Eagle
Axolotl
Asian Palm Civet
Argentinosaurus
Allosaurus
Agkistrodon Contortrix
Arizona Black Rattlesnake
Alaskan Klee Kai
African Forest Elephant
African Palm Civet
African Bullfrog
Angora Goat
Asian Vine Snake
Abyssinian
Archaeopteryx
Alusky
American Hairless Terrier
Arctotherium
Arctic Hare
American Toad
Arapaima
Asian Elephant
Armyworm
American Robin
Abyssinian Guinea Pig
Albertonectes
Angled Sunbeam Caterpillar
Asian Arowana
American Leopard Hound
Anatolian Shepherd Dog
Avocet
Amur Leopard
Australian Bulldog
Arthropleura
Aruba Rattlesnake
Australian Gecko
Arizona Bark Scorpion
Amazon Parrot
Agama Lizard
Antarctic scale worm
Anteater
Angelfish
Akita
Alpine Dachsbracke
American Dog Tick
Arabian Wolf
Atlantic Salmon
Aardvark
Asian Carp
Akbash
American Cockroach
Akita Shepherd
Anhinga
Albino (Amelanistic) Corn Snake
Archelon Turtle
Aldabra Giant Tortoise
American Staffordshire Terrier
Argentine Black and White Tegu
Aurochs
Alaskan Malamute
Africanized bee (killer bee)
American Bulldog
Aidi
African Bush Elephant
Asiatic Black Bear
Appenzeller Dog
Atlas Beetle
Arctic Wolf
Aardwolf
Asian Cockroach
American Pit Bull Terrier
American Wirehair
Archaeoindris
Acadian Flycatcher
African Civet
Afghan Hound
Australian Labradoodle
Angelshark
Ayam Cemani
Achrioptera Manga
American Coonhound
Andrewsarchus
African Tree Toad
American Alligator
Anna's Hummingbird
Asp
Asian Water Monitor
Ambrosia Beetle
American Eel
American Water Spaniel
African Jacana
Arafura File Snake
Assassin Snail
Antelope
American Pygmy Goat
Armenian Gampr
American Cocker Spaniel
Atlas Moth
Archerfish
Asp Caterpillar
Australian Flathead Perch
Asian Giant Hornet
Australian Terrier
American Paddlefish
Albacore Tuna
American Pugabull
African Golden Cat
American Bully
Alaskan Husky
Anomalocaris
Archaeotherium
Anchovies
Albatross
Asian Lady Beetle
African Clawed Frog
American Eskimo Dog
Angora Ferret
Australian Shepherd
Armadillo
Apennine Wolf
Anglerfish
Arizona Coral Snake
Anteosaurus
Affenpinscher
Ackie Monitor
Australian Cockroach
Aussiedor
Airedoodle
Amazonian Royal Flycatcher
African Wild Dog
Ainu
Apple Moth
Ape
Extinct Animals Starting With A
Akialoa
Akohekohe
Alaotra grebe
Aldabra brush warbler
Aldabra drongo
Aldabra white-throated rail
Anancus (prehistoric elephant)
Antillean cave rail
Arriaga antelope
Ascension flightless crake
Ascension frigatebird
Atitlán grebe
Atlas bear
Auckland merganser
Auroch
Aurochs
Sea/Ocean Animals Starting with A
Aplysia
Ammonite
Alpheid shrimp
Alfonsino
Atlantic sturgeon
Atlantic cod
Archerfish
Australian fur seal
Australian giant cuttlefish
Almaco jack
Anglerfish
Arrow squid
Atlantic spadefish
Antarctic krill
Antarctic toothfish
Alligator gar
Akule
Abalone
Arrow crab
Atlantic mackerel
Adderfish
Armadillo ray
Atlantic sailfish
Atlantic white-sided dolphin
Arctic fox
Ascidian
Alligator snapping turtle
African penguin
Acorn worm
Angel shark
Anemone
Albatross
Arctic char
Amphipod
Australian sea lion
Antelope jackrabbit
Atlantic salmon
Angelfish
Amberjack
Alewife
Arctic tern
Arctic cod
Atlantic blue marlin
Farm/Domestic Animals That Start with Letter A
Aardvark
Abyssinian
Afghan Hound
African Buffalo
African Pygmy Hedgehog
African Wild Dog
Airedale Terrier
Akbash Dog
Akita
Alaskan Husky
Alaskan Malamute
Alpine Dachsbracke
American Bulldog
American Curl
American Foxhound
American Pit Bull Terrier
American Quarter Horse
American Saddlebred
American Shorthair
American Staffordshire Terrier
American Warmblood
Anatolian Shepherd
Andalusian Horse
Angelfish
Ant
Antelope
Appaloosa
Arabian Horse
Arabian Mau
Araucana
Arctic Fox
Argentine Dogo
Armadillo
Asian Elephant
Asian Water Buffalo
Australian Cattle Dog
Australian Kelpie
Australian Shepherd
Austrian Pinscher
Wild Animals that Begin with A
Australian Cattle Dog
Asian Golden Cat
Amur Leopard
American Black Bear
Australian Pelican
American Marten
Arctic Wolf
Armadillo
Atlantic Puffin
Anteater
African Wild Dog
Aldabra Giant Tortoise
Aardvark
Antelope
African Elephant
Alpaca
Arctic Fox
Anhinga
American Alligator
Australian Shepherd
Asiatic Black Bear
Asian Elephant
Arctic Hare
Amur Tiger
American Bison
27 Reptiles that Start with A
Australian frilled lizard
American toad
Armadillo lizard
Anole
Australian snake-necked turtle
Antillean iguana
Arabian sand boa
Argentine black and white tegu
Armadillo girdled lizard
Amboina box turtle
Alligator
American alligator
American chameleon
Australian turtle
American bullfrog
American crocodile
American green tree frog
Angulate tortoise
Amazon tree boa
Anaconda
Asian vine snake
Arizona coral snake
American softshell turtle
Annulated tree boa
Aldabra giant tortoise
African rock python
Australian bearded dragon
Animals that Start with A – List With Pictures and Facts
American Bulldog
 They were originally bred for farm work and hunting, but they have also been used for bull-baiting and dog-fighting.
Ant
 The total weight of all ants in the world is about equal to the total weight of all humans.
Afghan Hound
 They are one of the oldest dog breeds, dating back to ancient Egypt.
African Tree Frog
 They can change their color to match their surroundings.
African Clawed Frog
 They have no tongue and use their hands to shove food into their mouths.
Anteater
 They can consume up to 30,000 ants and termites in a single day.
American Alsatian
 They were developed to look and behave like a wolf, but have a friendly and trainable temperament.
Antelope
 They are incredibly fast runners and can jump up to 10 feet high.
American Cocker Spaniel
 They were originally bred for hunting birds but now are popular pets.
Armadillo
 They can jump 3-4 feet in the air when startled.
Asian Palm Civet
 They are known for their role in producing Kopi Luwak, the world's most expensive coffee.
Amazon River Dolphin
 They are one of the few freshwater dolphins in the world.
Australian Terrier
 They were bred to hunt rodents and snakes in Australia.
Axolotl
 They have the amazing ability to regenerate lost limbs.
African Bush Elephant
 They are the largest land animal in the world and can weigh up to 14,000 pounds.
Alaskan Malamute
 They were originally bred as sled dogs for hauling heavy loads in harsh winter conditions.
American Coonhound
 They are known for their keen sense of smell and ability to track games.
Ainu Dog
 They are one of Japan's oldest dog breeds and were originally used for hunting bears.
Aardvark
 They are the only living species in the order Tubulidentata.
Albatross
 They can fly thousands of miles without stopping, and can even sleep while flying.
Arctic Fox
 They have thick, warm coat that helps them survive in extremely cold temperatures.
American Water Spaniel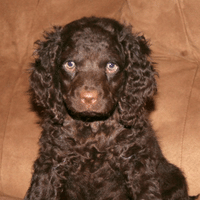 They were developed in the United States and are a rare breed.
African Penguin
 They are also known as the "jackass penguin" because of their donkey-like bray.
American Foxhound
 They were bred to hunt foxes and are known for their endurance and speed.
Australian Kelpie Dog
 They were bred to work on farms and are known for their intelligence and athleticism.
African Forest Elephant
 They are smaller than the African bush elephant and have straighter tusks.
Akita
 They are a large, powerful breed that originated in Japan and were used for hunting and guarding.
Abyssinian
 They are one of the oldest cat breeds and are known for their playful and affectionate personalities.
American Staffordshire Terrier
 They were originally bred for dog fighting, but are now popular pets and therapy dogs.
Asiatic Black Bear
 They are also known as the "moon bear" because of the crescent-shaped patch on their chest.
Asian Elephant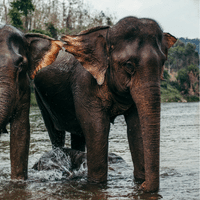 They are the smallest of the three elephant species and are found in Asia.
African Wild Dog
 They are also known as the "painted dog" because of their unique coat pattern.
Aye Aye
 They are a type of lemur found only in Madagascar and are known for their long, thin fingers.
Affenpinscher
 They are a small breed of dog known for their monkey-like appearance and lively personalities.
Aurochs
 They are an extinct species of wild cattle that once roamed Europe, Asia, and North Africa.
Asian Giant Hornet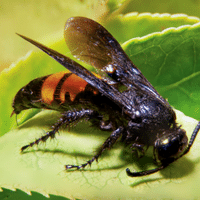 They are the world's largest hornet and are known for their powerful sting.
Alpine Dachsbracke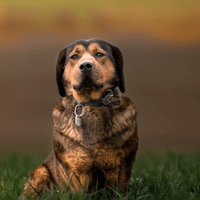 They are a small breed of hunting dog from Austria that is skilled at tracking games.
Aldabra Giant Tortoise
 They are one of the largest tortoise species in the world and can live up to 200 years.
Airedale Terrier
 They are a large breed of dog that was originally bred for hunting otters and other small game.
Akbash
 They are a Turkish breed of livestock guardian dog known for their courage and loyalty.
Appenzeller Dog
 They are a Swiss breed of herding dog that is known for their high energy and intelligence.
Arctic Hare
 They are well adapted to life in the harsh Arctic climate, with thick fur and large, powerful hind legs for running on snow and ice.
Australian Cattle Dog
 They were developed in Australia for herding cattle and are known for their stamina and intelligence.
Alpaca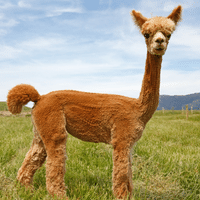 They are domesticated animals related to llamas that are bred for their wool.
American Eskimo Dog
 They are a small breed of dog that is known for their fluffy white coat and friendly personality.
Alligator
 They are large reptiles that can grow up to 14 feet long and are found in the southern United States and parts of Central and South America.
African Civet
 They are nocturnal animals that are known for their distinctive spotted coat and musky scent.
Amur Leopard
 They are one of the rarest big cats in the world, with fewer than 100 individuals left in the wild.
Australian Mist
 They are a breed of cat that was developed in Australia and is known for their affectionate and playful nature.
Avocet
 They are a type of wading bird with long, thin legs and a distinctive upturned bill that they use to sweep through shallow water and mud in search of food.
Australian Shepherd
 They are a highly intelligent and energetic breed of dog that was originally bred for herding livestock.
Anatolian Shepherd Dog
 They are a large breed of livestock guardian dog from Turkey that is known for their loyalty and protective instincts.
African Palm Civet
 They are nocturnal animals that are related to the Asian palm civet and are known for their ability to climb trees.
Arctic Wolf
 They are well adapted to living in the harsh Arctic climate, with a thick white coat and keen senses for hunting prey.
Angelfish
 They are popular aquarium fish known for their striking coloration and unique shape.
American Pit Bull Terrier
 They are a controversial breed of dog that is known for their strength and loyalty to their owners.
Adelie Penguin
 They are a species of penguin found in Antarctica that is known for their distinctive white eye ring and black head.
Explore Other Animals that Start With:
A – B – C – D – E – F – G – H – I – J – K – L – M – N – O – P – Q – R – S – T – U – V – W – X – Y – Z