Animal Names That Starts with R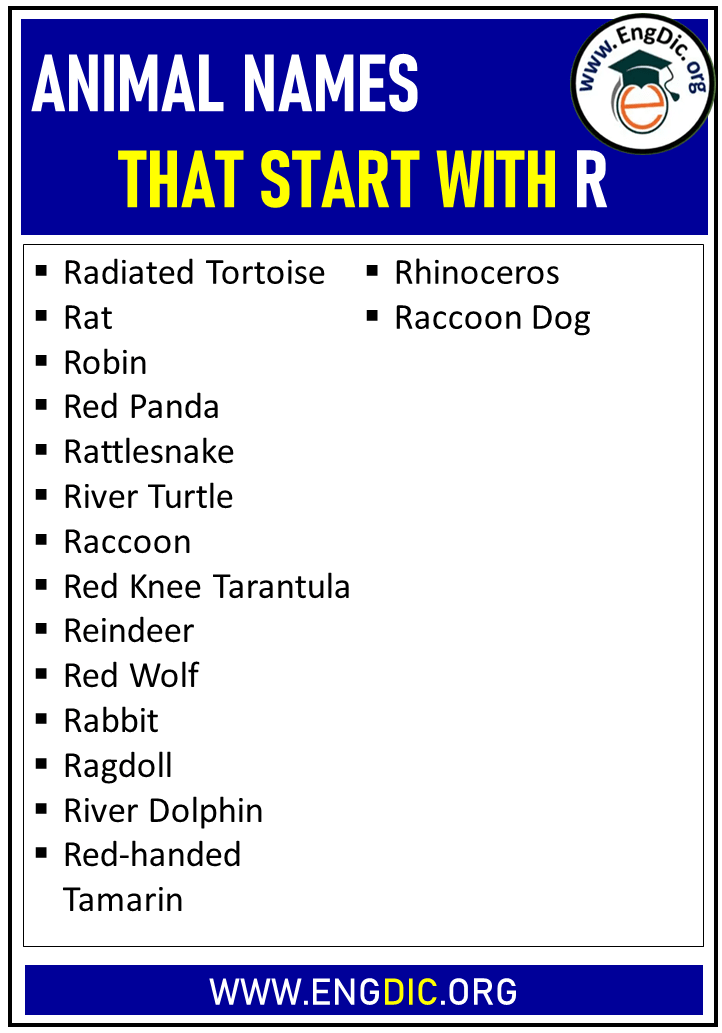 Animals are a type of living organism. Some animals are domesticated, while others live in the wild. All animals can move around and interact with their environment. They eat food to survive and grow.
Animal names in English and Pictures!
Animals That Start With R
Red Knee Tarantula
Rubber Boa
Red Star Chicken
Rough-Legged Hawk
Ragdoll
Rattlesnake
Red Panda
Red-Eared Slider
Russel's Viper
Red Spitting Cobra
Rhesus Macaque
River Otter
Rainbow Boa
Red Aphids
Rhodesian Ridgeback
Red Paper Wasp
Rottweiler
Red-Tailed Cuckoo Bumblebee
Rock Bass
Red-Billed Quelea Bird
Red Wolf
Russian Bear Dog
Ruddy Turnstone
Rainbow Shark
Rhode Island Red Chicken
Red Diamondback Rattlesnake
Redstart
Rex Rabbit
Rooster
Rose-breasted Grosbeak
Red-handed Tamarin
Reindeer
Ruby-Throated Hummingbird
Rottle
Rottsky
Red-Lipped Batfish
Red Finch
River Turtle
Rottweiler Mix
Rosy Boa
Red-Eyed Tree Frog
Rough Earth Snake
Red-Bellied Black Snake
Rabbit
Red-Headed Vulture
Rinkhals Snake
Rhea
Rove Beetle
Raccoon
Rough Green Snake
Red-Shouldered Hawk
Rhamphosuchus
Rockfish
Rock Hyrax
Rhinoceros
Ring-billed Gull
Red Tail Boa (common boa)
Red Deer
Red Kite
Ribbon Eel
Rock Crab
Rainbow Kribs (Kribensis)
Russell Terrier
Rhino Viper
Redback Spider
Rufous Hummingbird
Rat Terrier
Redbone Coonhound
Root Aphids
Redhump Eartheater
Racer Snake
Rat
Rhino Beetle
Redcap Chicken
Rotterman
Rock Python
Russian Blue
Roadrunner
Red Nose Pit Bull
Red-Bellied Woodpecker
Rodents
Red-Footed Tortoise
Radiated Tortoise
Raccoon Dog
Reef Shark
Red-winged blackbird
Rim Rock Crowned Snake
Redtail Catfish
Royal Penguin
Raggle
Reticulated python
Ruby-Crowned Kinglet
Rat Snakes
Robin
Ragamuffin
Red Fox
Red Squirrel
Ringed Kingfisher
Rhombic Egg-Eater Snake
Robber Flies
Roe Deer
Rockhopper Penguin
Red Racer Snake
Russian Tortoise
Regal Jumping Spider
Red Drum Fish
Repenomamus
Roseate Spoonbill
Red Ackie Monitor
Ribbon Snake
Extinct Animals Starting With R
Raphus cucullatus (Dodo)
Red rail
Reunion harrier
Réunion ibis
Réunion night heron
Reunion sacred ibis
Réunion swamphen
Robust white-eye
Rocky Mountain locust
Rodrigues giant day gecko
Rodrigues giant tortoise
Rodrigues night heron
Rodrigues owl
Rodrigues parrot
Rodrigues solitaire
Ryukyu kingfisher
Sea/Ocean Animals Starting with R
Rabbitfish
Ray
Razorbill
Red crab
Red lionfish
Red snapper
Reef shark
Ribbonfish
Right whale
Risso's Dolphin
Rock crab
Farm/Domestic Animals That Start with Letter R
Rabbit
Raccoon
Rainbow Lorikeet
Rat
Raven
Red Fox
Red panda
Red-Spotted Newt
Reindeer
Rhinoceros
Rock Cornish Game Hen
Rooster
Rottweiler
Royal Palm Turkey
Russian Blue
Wild Animals that Begin with R
Racoon
Raccoon dog
Red Panda
Red Fox
Red Squirrel
Red Kangaroo
Reindeer
Rock Hyrax
Rhea
Rhinoceros
Ring-tailed Lemur
River Otter
Rock Python
Roseate Spoonbill
Royal Bengal Tiger
Rough-legged Hawk
Russian desman
Ruddy Duck
Rufous-tailed Jacamar
Rusty-spotted Cat
Rusty-bellied Brush-Finch
Rainbow Trout
Reticulated Giraffe
Ross's Goose
Rosy Boa
Red-tailed Hawk
Rough-toothed Dolphin
Rusty Blackbird
Royal Flycatcher
Red-backed Shrike
Animals that Start with R – List With Pictures and Facts
Reindeer
 Antlers grow an inch per day.
Robin
 Can hear earthworms moving underground.
River Turtle
 Can stay underwater for up to 5 hours.
Royal Penguin
 Only breeds on Macquarie Island.
Rock Hyrax
 Can jump up to 4 feet high.
Rhinoceros
 Skin can be 2 inches thick.
Red Finch
 Male sings up to 1,000 times per hour.
Red Panda
 Has a false thumb for gripping bamboo.
Red Wolf
 Lives in the southeastern United States.
Red Fox
 Can hear a watch ticking 40 yards away.
Radiated Tortoise
 Can live up to 188 years.
Rockhopper Penguin
 Can jump up to 6 feet high.
Red Knee Tarantula
 Can flick hairs at predators.
Red-handed Tamarin
 Uses scent to mark territory.
Rockfish
 Can change colors to match surroundings.
Ragdoll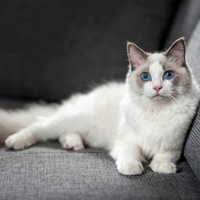 Known for going limp when picked up.
Rat
 Can survive falling from a 5-story building.
Russian Blue
 Has a reputation for being hypoallergenic.
Raccoon Dog
 Found in East Asia, is not related to raccoons.
Rottweiler
 Named after the German town of Rottweil.
Rattlesnake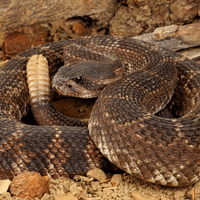 Can sense prey by detecting heat.
Raccoon
 Known for washing food before eating.
Roseate Spoonbill
 Uses its bill to sweep for food.
Rabbit
 Can run up to 45 mph.
Explore Other Animals that Start With:
A – B – C – D – E – F – G – H – I – J – K – L – M – N – O – P – Q – R – S – T – U – V – W – X – Y – Z
Last updated on July 7th, 2023 at 06:31 am