Animal Names That Start with I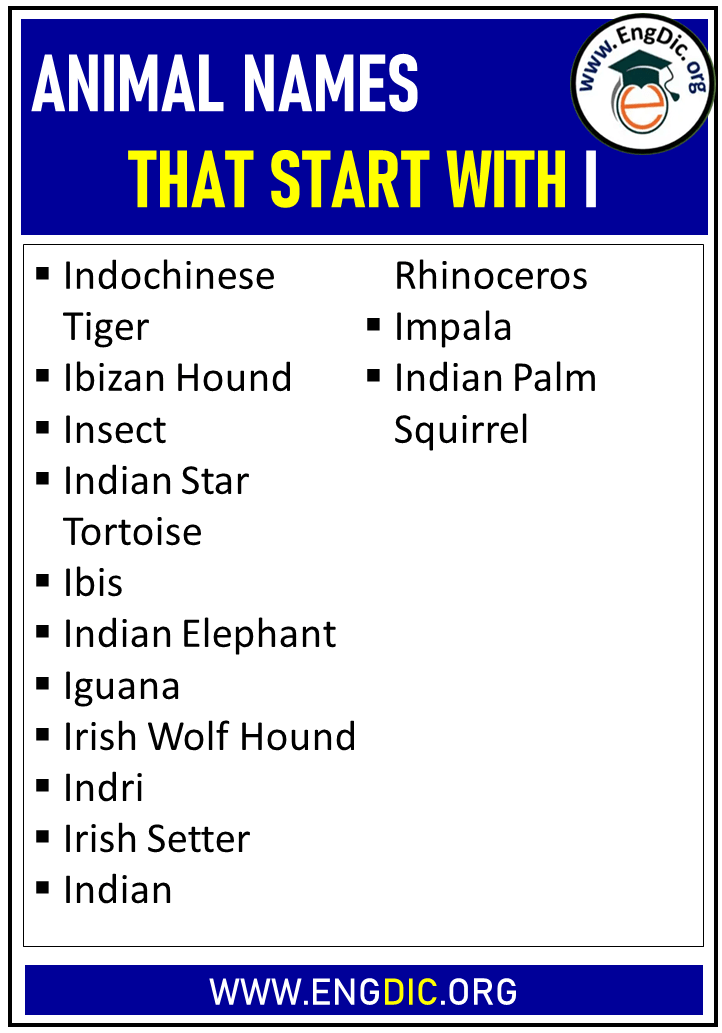 Animals are a type of living organism. Some animals are domesticated, while others live in the wild. All animals can move around and interact with their environment. They eat food to survive and grow.
Animal names in English and Pictures!
Animals That Start With I
Iguanodon
Irish Doodle
Indian Elephant
Ivy Bee
Irish Terrier
Italian Greyhound
Impala
Irish Water Spaniel
Irish WolfHound
Ichthyosaurus
Imperial Moth
Indri
Immortal Jellyfish
Irish Setter
Indian Cobra
Insect
Indochinese Tiger
Ibizan Hound
Inland Taipan
Ichthyostega
Indian Giant Squirrel
Indianmeal Moth
Ivory-billed woodpecker
Ibis
Icelandic Sheepdog
Indian Rhinoceros
Iguana
Indian Star Tortoise
Irish Elk
Ibex
Irukandji Jellyfish
Indian python
Indigo Snake
Inchworm
IO Moth
Insects
Icadyptes
IMG Boa Constrictor
Indian Palm Squirrel
Extinct Animals Starting With I
Imperial woodpecker
Irish elk (Giant deer)
Ichthyornis
Indricotherium
Ivory-billed woodpecker
Iberian lynx
Isabela Island giant tortoise
Insectivorous marsupial
Indian aurochs
Isthminia panamensis
Ischyromys
Ischyodus
Idmonarachne brasieri
Icaronycteris index
Isotelus maximus
Iguanodon
Iberomesornis
Indohyus
Ictitherium viverrinum
Ischyrocephalus
Ichthyosaurus
Inostrancevia
Iliamna graingeri
Iberomaurusian lion
Ichthyotomus
Inia boliviensis
Ischyodus bifurcatus
Iguanomorphus
Ictops
Ischnacanthus
Isabela Island tortoise
Ivory-billed woodpecker
Sea/Ocean Animals Starting with I
Iguana sea turtle
Isopod
Indian Ocean bottlenose dolphin
Irish moss
Iridescent shark
Icefish
Inky octopus
Inland taipan (sea snake)
Ivory tuskfish
Imperial shrimp
Indo-Pacific humpback dolphin
Indo-Pacific sailfish
Inshore lizardfish
Inca tern
Inshore rockfish
Indian mackerel
Ironclad beetle (lives near the sea)
Imperial angelfish
Island spiny-tailed iguana
Indian threadfish
Island flying fox (can be found on coastal islands)
Indian River mud turtle
Inland silverside
Inshore squid
Island marble butterfly (found near coastal areas)
Ivory barnacle
Iridescent squid
Inca dove (can be found near coastal areas)
Indo-Pacific sergeant
Indian River clam
Farm/Domestic Animals That Start with Letter I
Ibex
Iguana
Impala
Irish Setter
Italian Greyhound
Wild Animals That Begin with I
Ibis
Ibex
Iguana
Impala
Indian Elephant
Indian Muntjac
Indri
Insect
Inshore Dolphin
Irish Setter
Island Fox
Island Gray Fox
Imperial Shag
Isabelline Wheatear
Imperial Eagle
Indochinese Tiger
Indian Rhinoceros
Indian Wolf
Irish Elk
Italian Wolf
Iberian Wolf
Iranian Cheetah
Ili Pika
Indian Flying Fox
Irrawaddy Dolphin
Indian Pangolin
Imperial Amazon Parrot
Ivory-Billed Aracari
Indigo Bunting
Ischnura posita (damselfly)
Animals that Start with I – List With Pictures and Facts
Ivory Gull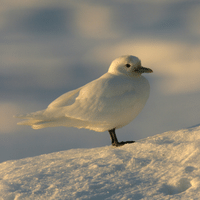 The ivory gull is one of the few birds that breed exclusively in the Arctic.
Ibizan Hound
 The Ibizan Hound is an ancient breed of dog that was used for hunting rabbits in the Mediterranean.
Ibex
 The ibex is a species of wild goat that is known for its impressive horns, which can grow up to 1.5 meters long.
Imperial Eagle
 The imperial eagle is one of the largest birds of prey in the world and can be found across Europe and Asia.
Insular Mole
 The insular mole is a species of mole that is only found on the island of Cuba.
Iriomote Cat
 The Iriomote cat is a critically endangered species of wild cat that is found only on the Japanese island of Iriomote.
Impala
 The Impala is a species of antelope that is known for its impressive jumping ability
Insect
 Insects are the most diverse group of animals on the planet, with over 1 million species identified so far.
Indian Gerbil
 Indian gerbils are social animals that live in large groups in burrows in the ground.
Indian Hare
 Indian hares are known for their impressive speed
Indian Palm Squirrel
 Indian palm squirrels are very social animals and are known to have complex communication systems.
Iberian Frog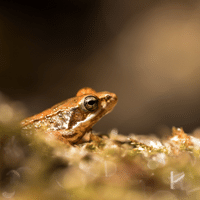 The Iberian frog is found only in the Iberian Peninsula and is known for its distinctive call, which sounds like a dog barking.
Italian Greyhound
 Despite their name, Italian greyhounds actually originated in Greece over 2,000 years ago.
Island Gray Fox
 The island gray fox is found only on the Channel Islands off the coast of California and is one of the rarest mammals in North America.
Indian Bush Rat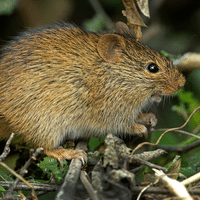 Indian bush rats are known for their agility and are able to run up trees and jump from branch to branch.
Island Mouse
 Island mice are known for their resilience and ability to survive in harsh environments with little food and water.
Inland Taipan
 The inland taipan is the most venomous snake in the world and has enough venom in a single bite to kill up to 100 humans.
Indochinese Tiger
 The Indochinese tiger is a critically endangered species and is one of the rarest tigers in the world.
Iceland Gull
 The Iceland gull is a species of gull that breeds in the Arctic and is known for its pure white plumage.
Isopod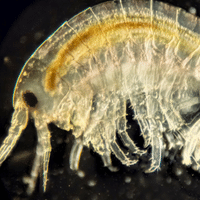 Isopods are a type of crustacean that is commonly known as "pill bugs" or "rolly pollies".
Irukandji Jellyfish
 The Irukandji jellyfish is a small and highly venomous species that is found in the waters around Australia.
Ibis
 Ibis birds are known for their distinctive long, curved beaks and are often associated with ancient Egyptian culture.
Iguana
 Iguanas are herbivorous lizards that are found in Central and South America, as well as some Caribbean islands.
Indian Bullfrog
 The Indian bullfrog is one of the largest species of frogs in the world and is known for its loud croaking call.
Indian Flying Fox
 Indian flying foxes are large fruit bats that can have a wingspan of up to 1.5 meters.
Italian Wolf
 The Italian wolf is a subspecies of the gray wolf and is found only in Italy.
Idaho Pocket Gopher
 Idaho pocket gophers are rodents that are known for their impressive burrowing abilities and can create complex underground tunnel systems.
Irish Setter
 Irish setters are a breed of dog that was originally bred for hunting birds and have a distinctive red coat.
Indri
 The indri is a species of lemur that is found only on the island of Madagascar and is known for its unique vocalizations.
Icterine Warbler
 The icterine warbler is a small bird that breeds in Europe and Asia and is known for its distinctive yellow plumage.
Indian Star Tortoise
 The Indian star tortoise is a species of tortoise that is found in India and Sri Lanka and is known for its intricate shell patterns.
Inchworm
 Inchworms are actually in the larval stage of moths and are known for their distinctive way of moving
Indian Rhinoceros
 The Indian rhinoceros is a large herbivorous mammal that is found in parts of India and Nepal and is known for its distinctive one-horned appearance.
Indian Gazelle
 The Indian gazelle is a species of antelope that is found in the grasslands and deserts of India and Pakistan.
Icefish
 Icefish are a group of fish species that are found in the cold waters around Antarctica and have no hemoglobin in their blood.
Immortal Jellyfish
 The immortal jellyfish is a species of jellyfish that is capable of reverting back to its juvenile stage after reaching adulthood, essentially making it biologically immortal.
Indian Elephant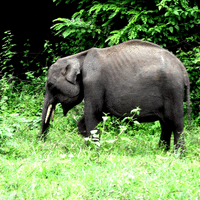 The Indian elephant is one of the largest land animals in Asia and is an important cultural and religious symbol in many parts of India.
Irish Wolfhound
 Irish wolfhounds are one of the tallest dog breeds in the world and were originally bred for hunting wolves.
Inyo Shrew
 The Inyo shrew is a species of shrew that is found only in the Inyo Mountains of California and is one of the rarest mammals in North America.
Italian Wall Lizard
 The Italian wall lizard is a species of lizard that is commonly found in southern Europe and is known for its ability to change color.
Idaho Ground Squirrel
 Idaho ground squirrels are rodents that are found in western North America and are known for their hibernation habits
Explore Other Animals that Start With:
A – B – C – D – E – F – G – H – I – J – K – L – M – N – O – P – Q – R – S – T – U – V – W – X – Y – Z
Last updated on July 7th, 2023 at 06:34 am