Plants That Start With A
Plants are multicellular organisms that belong to the kingdom Plantae, characterized by the ability to produce their own food through photosynthesis.
So, below is the list of plants starting with a:
Plants That Start With A
Aztekium
Azorina
Azorella
Azolla
Azetura
Azara
Azalea
Azadirachta
Avicennia
Averrhoa
Austrostipa
Austrocylindropuntia
Austrocedrus
Aurinia
Auranticarpa
Aulax
Aucuba
Aubrieta
Attalea
Atriplex
Athyrium
Athrotaxis
Atherosperma
Athamanta
Atalaya
Asystasia
Astrophytum
Astrantia
Astilboides
Astilbe
Asteranthera
Aster
Astelia
Asplenium
Aspidistra
Asphodeline
Asparagus
Asimina
Asian Rice
Ash
Ascocentrum
Asarina
Arundo
Arundinaria
Arundina
Aruncus
Arum
Artocarpus
Arthropodium
Arthrocereus
Artanema
Artabotrys
Arrowwood
Arnica
Arnebia
Armoracia
Armeria
Aristotelia
Aristolochia
Aristea
Arisarum
Arisaema
Ariocarpus
Argyroderma
Argyreia
Argyranthemum
Arfaj
Arenga
Areca
Ardisia
Arctotheca
Arctium
Archidendron
Araujia
Aralia
Araiostegia
Araeococcus
Arachniodes
Arachis
Aptenia
Aprevalia
Apple Of Sodom
Apple
Appalachian Tea
Aporocactus
Apophyllum
Aponogeton
Apodytes
Apocynum
Apium
Aphyllanthes
Aphelandra
Apera
Antigonon
Antidesma
Anthyllis
Anthurium
Anthriscus
Anthotroche
Anthocleista
Anthericum
Anthemis
Antennaria
Anredera
Anopterus
Anoda
Annual Sow Thistle
Annona
Anisodontea
Anisacanthus
Anigozanthos
Angophora
Angiopteris
Angelonia
Angelica
Anemopaegma
Anemonopsis
Anemonella
Anemia
Androsace
Andropogon
Andromeda
Androlepis
Andira
Andersonia
Anchusa
Anaphalis
Anacyclus
Anacardium
Anacampseros
Amy Root
Amsonia
Ampelopsis
Amorphophallus
Amorpha
Ammobium
Ammi
Amicia
Amherstia
Amesiella
American Winterberry
American White Hellebore
American Nightshade
American Dogwood
American Cress
Amelanchier
Ambrosia
Amberboa
Amaryllis
Amaranthus
Alyxia
Alyssum
Alyogyne
Althaea
Alternanthera
Alstroemeria
Alstonia
Alsobia
Alphitonia
Aloysia
Alonsoa
Aloinopsis
Aloe
Alocasia
Alluaudia
Alloxylon
Allosyncarpia
Allocasuarina
Allamanda
Allagoptera
Alkanna
Aleurites
Aldrovanda
Alder
Alchemilla
Albuca
Alberta
Alangium
Akebia
Ajania
Aiphanes
Aichryson
Agrostis
Agrimonia
Agonis
Aglaonema
Aglaomorpha
Aglaia
Ageratum
Agave
Agathosma
Agathis
Agastache
Agapetes
Agapanthus
African Violet
African Rice
Afgekia
Aethionema
Aesculus
Aeschynanthus
Aeonium
Aegopodium
Aechmea
Adromischus
Adonis
Adlumia
Adenostoma
Adenophora
Adenocarpus
Adenium
Adenia
Adenanthos
Adenandra
Adansonia
Ada
Acrocomia
Acradenia
Acorus
Acokanthera
Acmena
Aciphylla
Achimenes
Acca
Acanthus
Acanthophoenix
Acantholimon
Acalypha
Acaena
Abutilon
Abrus
Abroma
Abelia
All Trees and Plants Beginning With A
Plants That Start With AA
aalii
Plants That Start With AB
abies bracteata
abies grandis
abies balsamea
abronia
abronia maritima
abelmoschus esculentus
abutilon theophrasti
abelmoschus
abutilon
abies fraseri
abyssinian banana
abies concolor
abies lasiocarpa
abies amabilis
abele
abronia fragrans
abies lowiana
abronia elliptica
abies alba
abelmosk
abies
abelmoschus moschatus
abronia latifolia
abronia umbellata
abronia villosa
abaca
abelia
abies venusta
Plants That Start With AC
acerola
aceraceae
acanthus
actinidia chinensis
acer pennsylvanicum
acocanthera
acer saccharum
acanthocereus
actinidia arguta
acokanthera
acrocarpus
acer campestre
aculeus
acer circinatum
acumen
acer
actinomeris
acer glabrum
acuminate leaf
acellular slime mold
actiniopteris
acer rubrum
acinus
acacia cambegei
acrocomia
aconitum napellus
acorn squash
acacia auriculiformis
acroclinium roseum
achimenes
acrocarp
acacia farnesiana
acrogen
achillea ptarmica
acer argutum
action plant
acacia pycnantha
acer japonicum
acrostichum aureum
acer saccharinum
acer macrophyllum
acalypha
actaea alba
acrasiomycetes
acer negundo
acocanthera venenata
acrocarpous moss
acacia
acroclinium
acocanthera spectabilis
aconite
acinos arvensis
achillea
acorn
aconitum
accessory fruit
actinidiaceae
acacia dealbata
acrocomia vinifera
acervulus
acoraceae
acacia catechu
acrocomia aculeata
acer spicatum
acinos
acacia xanthophloea
actaea
acalypha virginica
actaea rubra
achras
acer platanoides
achras zapota
acanthus family
actinidia deliciosa
achira
acer palmatum
acanthus mollis
actinidia polygama
acer pseudoplatanus
acorn cup
acacia melanoxylon
acrostichum
acanthaceae
actinidia
acorus
acorus calamus
acerate leaf
achene
achillea millefolium
aconitum lycoctonum
Plants That Start With AD
adiantum tenerum
adiantum bellum
adenanthera
adiantaceae
adenium multiflorum
adsuki bean
adonis annua
adenium obesum
adansonia
adansonia digitata
adobe lily
adlumia
adiantum
adzuki bean
adenanthera pavonina
adventitious root
adansonia gregorii
adenium
adiantum pedatum
adlumia fungosa
adonis
Plants That Start With AE
aegiceras majus
aeonium
aegiceras
aeschynanthus
aethionema
aegilops triuncalis
aegilops
aeonium haworthii
aecium
aesculus
aerides
aeschynanthus radicans
aeciospore
aesculus hippocastanum
aethusa
aethusa cynapium
aerophyte
Plants That Start With AF
afrocarpus
african yellowwood
african daisy
african lily
african holly
aframomum
african marigold
african oil palm
african tulip
aframomum melegueta
african hemp
african mahogany
african love grass
african sandalwood
african violet
afrocarpus falcata
african millet
african walnut
Plants That Start With AG
agavaceae
agathis lanceolata
agastache foeniculum
aggregate fruit
agathis australis
aglaonema
agrostemma
agaric
agaricaceae
agapanthus
agaricales
agamete
agathis
ageratum houstonianum
agrostis alba
agrimonia procera
agropyron intermedium
agrostis
agave sisalana
agropyron subsecundum
agrostis palustris
agave family
agapanthus africanus
agaricus
ague root
agathis alba
agaricus arvensis
agueweed
agropyron smithii
agaricus campestris
aglaomorpha meyeniana
agropyron trachycaulum
agrostemma githago
aglaomorpha
aglaonema modestum
ageratum
agave atrovirens
agropyron
agrimonia
agalinis
agrostis nebulosa
agave
agrimony
agrostis canina
agathis dammara
ageratina altissima
ague weed
agdestis
agastache mexicana
ageratina
agave tequilana
agastache
agastache nepetoides
agropyron cristatum
ague grass
agropyron pauciflorum
agropyron repens
agathis robusta
agave americana
agave cantala
agrimonia eupatoria
Plants That Start With AH
ahuehuete
Plants That Start With AI
ailanthus
aizoaceae
air potato
ailanthus altissima
air plant
Plants That Start With AJ
ajuga chamaepitys
ajuga genevensis
ajuga pyramidalis
ajuga
ajuga reptans
Plants That Start With AK
akee
akee tree
Plants That Start With AL
albizia lebbeck
allium canadense
alpinia galanga
albizia
allium ampeloprasum
alpine woodsia
alkali grass
aloeaceae
alligator grass
alpine golden chain
alder tree
allium scorodoprasum
alternanthera
albatrellus dispansus
allium
alpine sunflower
alismatidae
aloe vera
aldrovanda vesiculosa
allium triquetrum
althea officinalis
alexandria senna
alnus maritima
allegheny spurge
alpine besseya
allegheny vine
alpine celery pine
allegheny chinkapin
alpine azalea
allgood
alpine clover
alleghany plum
alpine ash
alaska rein orchid
alder dogwood
allionia incarnata
allium schoenoprasum
alpine lady fern
alstroemeriaceae
alfalfa
alnus rugosa
aleppo grass
allspice
alyssum
aleuria aurantia
almond tree
alexandrian senna
alnus rubra
albuginaceae
allium fistulosum
alsobia
alexander
alnus glutinosa
algarobilla
alnus veridis crispa
albuca
allium cernuum
alpinia zerumbet
allegheny plum
alpine bearberry
algarroba bean
alliaceae
alocasia
alpine clubmoss
albatrellus
allioniaceae
alpine milk vetch
alliaceous plant
alpine coltsfoot
alisma
aloe
aleurites moluccana
alnus crispa
aldrovanda
alliaria
allium tricoccum
alpine fir
althea
alexanders
alnus incana
alexandrian laurel
alnus rhombifolia
alderleaf juneberry
allium sphaerocephalum
althaea
alecost
allium tuberosum
althea rosea
alder buckthorn
allium sativum
alstroemeria pelegrina
albizzia julibrissin
allium cepa aggregatum
alpinia purpurata
aletris aurea
almond
alectoria
allium ursinum
alumbloom
allamanda cathartica
alpine anemone
alfileria
alnus veridis
albizia saman
allium carinatum
alpinia officinalis
aletris
allspice tree
alfilaria
alnus serrulata
albatrellus ovinus
alder
allium acuminatum
allium porrum
alpine totara
alstroemeria
algarrobilla
alocasia macrorrhiza
alismales
aloe family
alcea
allium neopolitanum
alstonia
alabama lip fern
alligator weed
alpine goldenrod
alcea rosea
allium paradoxum
alstonia scholaris
alkanet
alopecurus
albugo
allium haematochiton
alsobia dianthiflora
alliaria officinalis
alpine gold
allamanda
alopecurus pratensis
alaska cedar
allionia
alpine hulsea
aletris farinosa
almond oil
algarroba
alnus vulgaris
alismataceae
aloe ferox
aleurites
almond willow
aleurites fordii
alnus
albizia julibrissin
allium ascalonicum
alpinia
albizzia
allium cepa
alpinia officinarum
albizzia lebbeck
allium cepa viviparum
alpinia speciosa
alehoof
allium vineale
alumroot
Plants That Start With AM
american arrowroot
american turkey oak
american angelica tree
american sweet gum
amatungulu
american mountain ash
amelanchier
american red plum
american cranberry
ammobium
american agave
american star grass
amaryllis family
american mistletoe
american dewberry
amorpha californica
amaranth
american hackberry
amsinckia intermedia
amboyna
american persimmon
amboyna pine
american plane
amberboa moschata
american pasqueflower
ambrosia
american pulsatilla
amberboa
american parsley fern
ament
american crab apple
american spicebush
amianthum muscitoxicum
amaranthus
american holly
amur privet
american elder
amorphophallus rivieri
amanita caesarea
american frogbit
amphicarpaea
amaranthaceae
american hellebore
amsonia tabernaemontana
american bog asphodel
american white pine
amanita rubescens
american gray birch
amsinckia
amaranthus cruentus
american ivy
amygdalus communis
american bittersweet
american white oak
amboina pine
american pennyroyal
amaranthus spinosus
ambrosia artemisiifolia
american laurel
american quaking aspen
amentiferae
american spikenard
ambrosia psilostachya
american raspberry
amaryllidaceae
american lime
amanita phalloides
american ginseng
amplexicaul leaf
ambrosia trifida
american cress
american rattlebox
amorpha
amanita verna
american grey birch
amsinckia grandiflora
amaranth family
american hazel
amsonia
american cranberry bush
ammobium alatum
american dog violet
amorpha canescens
american columbo
amianthum muscaetoxicum
american basswood
american watercress
amabilis fir
american featherfoil
amphicarpa
american dogwood
amorpha fruticosa
amberbell
american parasol
amaranthus caudatus
american hornbeam
amygdalus
american aspen
american twinflower
american elm
amorphophallus titanum
amaranthus albus
american hop
amygdalaceae
american aloe
american chestnut
american sweet chestnut
amianthum
amarelle
american licorice
amaryllis
american liquorice
american bugbane
american wisteria
amelanchier alnifolia
american rock brake
american centaury
american wormseed
amauropelta
american oil palm
american brooklime
american wistaria
ambrosiaceae
american red elder
amber lily
american olive
amelanchier bartramiana
american smokewood
amanita
american feverfew
amphicarpa bracteata
amaranthus graecizans
american larch
amaryllis belladonna
american lotus
amanita mappa
american gentian
amphicarpaea bracteata
amanita muscaria
american germander
amphitropous ovule
american arborvitae
american sycamore
american barberry
american wall fern
american beech
american white birch
american dwarf birch
amorphophallus
Plants That Start With AS
asclepias exaltata
aster divaricatus
asclepias albicans
aster arenosus
asphodeline lutea
asarum europaeum
asplenium rhizophyllum
ascomycota
asterid dicot family
asclepiadaceae
aster
asphodeline
ash
astilbe
asparagus plumosus
astronium
asplenium bradleyi
asplenium ceterach
asplenium
asplenium montanum
aspleniaceae
asclepia meadii
ascomycetous fungus
asplenium viride
asteraceae
aspen poplar
asimina triloba
astragalus alpinus
asparagus
astrantia major
aspen
asclepias verticillata
aster linosyris
asparagus officinales
astroloma
aspergillus
asclepias tuberosa
aster linarifolius
asplenium billotii
asperula
asplenium nidus
asclepiad
assam rubber
asarabacca
asplenium nigripes
asperula tinctoria
asparagus fern
astreus pteridis
asarum
ascospore
asplenium pinnatifidum
asteridae
asparagus pea
astroloma humifusum
asparagus setaceous
astronium fraxinifolium
ascomycotina
asterid dicot genus
ash tree
astilbe biternata
ascomycetes
aster turbinellis
asclepias purpurascens
aster falcatus
aspalathus linearis
astragalus glycyphyllos
asiatic sweetleaf
astilbe japonica
aspidistra elatio
aspergillales
asclepias incarnata
aster dumosus
aspalathus
astragalus danicus
aspergillaceae
asclepias
ascomycete
aster acuminatus
aster tripolium
asperula odorata
asphodel
ascolichen
aster ptarmicoides
asarum shuttleworthii
asplenium scolopendrium
ascoma
aster shortii
asphodelus
ascocarp
aster macrophyllus
asarum canadense
asplenium platyneuron
aspidistra
asarum virginicum
asplenium trichomanes
asparagaceae
astrantia
aspergillus fumigatus
asphodelaceae
asparagus asparagoides
astreus
asparagus bean
astreus hygrometricus
asclepias curassavica
aster cordifolius
asclepias meadii
aster ericoides
asclepias speciosa
aster family
asimina
astragalus
Plants That Start With AN
andira inermis
annunciation lily
andelmin
annual fern
anadenanthera colubrina
angostura
anchusa
annona diversifolia
anemia
anthericum liliago
andaman marble
annonaceae
anadenanthera
angled loofah
anemone canadensis
antheropeas
anethum
anthyllis
ananas comosus
animated oat
anaphalis
anise
anagyris foetida
anigozanthus manglesii
anaphalis margaritacea
anise hyssop
anagyris
anigozanthus
anchusa riparia
andryala
annona reticulata
anthericum
angelica archangelica
antirrhinum filipes
anemone occidentalis
anthoceros
anemone sylvestris
anthriscus
angelica
antirrhinum
andromeda polifolia
anthemis
anemopsis
anthurium andraeanum
angelique
andromeda glaucophylla
antennaria dioica
ananas
anil
anacardiaceae
anastatica
angiopteris
anise plant
ancient pine
annona squamosa
anatropous ovule
anise tree
anacardium occidentale
angiosperm
anemonella
anthurium
anchovy pear
anemone
annona
antheridiophore
anemopsis californica
anthurium scherzerianum
anethum graveolens
anthyllis vulneraria
anemia adiantifolia
anthericum torreyi
anemone cylindrica
antheropeas wallacei
andropogon virginicus
anther
androecium
anogramma leptophylla
anemone quinquefolia
anthocerotales
anemone ludoviciana
antherozoid
anagallis tenella
angrecum
angelim
andreaea
anoectochilus
anemone pulsatilla
anthocerotaceae
angelica sylvestris
antirrhinum majus
andaman redwood
andropogon scoparius
annual
anthemis tinctoria
anacardium
angiopteris evecta
anacyclus
angiospermae
andropogon furcatus
anthemis cotula
anchusa capensis
annona glabra
andropogon gerardii
anthemis nobilis
anagallis
angostura bark
andropogon
anthemis arvensis
anchovy pear tree
annona cherimola
anagallis arvensis
angraecum
anchusa officinalis
annona muricata
anemone riparia
anthophyta
angiocarp
anacyclus pyrethrum
angiospermous tree
anemone tetonensis
anthriscus cereifolium
anemone virginiana
anthriscus sylvestris
andira
annulus
andreaeales
anogramma
andromeda
antennaria
anemone nemorosa
anthoceropsida
Plants That Start With AP
applewood
apple tree
apios americana
apothecium
apple of peru
apios
apocynaceae
apocynum
aplectrum
apocynum cannabinum
apium graveolens dulce
apple mint
apalachicola rosemary
aplectrum hyemale
aphyllanthaceae
apocynum pumilum
apple nut
apomict
aphyllophorales
apophysis
apium graveolens
apricot
apple rust
aphyllanthes
apiaceae
apple
apios tuberosa
aporocactus
apium
apple geranium
apetalous flower
apical placentation
applemint
apricot tree
Plants That Start With AQ
aquilegia vulgaris
aquatic plant
aquatic fern
aquilegia canadensis
aquilegia caerulea
aquilege
aquilegia
aquifoliaceae
aquatic
Plants That Start With AR
arctotis
aroeira blanca
arctostaphylos
arnoseris
araucariaceae
aristotelia racemosa
arum lily
archil
armillariella mellea
arenaria caroliniana
arroyo willow
arctium lappa
arnica cordifolia
araucaria heterophylla
aristotelia
arum family
arabidopsis
arenaria serpyllifolia
artemisia
aralia nudicaulis
ariocarpus fissuratus
artemisia tridentata
arbutus menziesii
armeria
arundo conspicua
arbutus unedo
armeria maritima
arundo donax
arborvitae
arizona white oak
arundinaria tecta
arceuthobium
armillaria
arundo richardii
arborescent plant
arizona sycamore
arundinaria gigantea
arctic willow
arenaria
arnica
arrowroot family
aralia stipulata
arisaema dracontium
arthrospore
arabis canadensis
arere
artemisia californica
arachis
argemone mexicana
artemisia filifolia
aralia spinosa
arisaema atrorubens
arthropteris
ardisia paniculata
arrow arum
aralia elata
aril
artemisia maritima
araucaria
arisarum vulgare
artillery plant
ardisia escallonoides
arrhenatherum elatius
arbutus
arizona wild cotton
arundo
araucaria bidwillii
arceuthobium pusillum
aristolochia
armillaria caligata
artocarpus altilis
arctium
arnica bud
archangel
armillaria ponderosa
araucaria cunninghamii
aristolochia durior
artocarpus odoratissima
aralia
argyroxiphium
artemisia ludoviciana
arabian jasmine
archespore
arenaria peploides
armillaria zelleri
artemis spinescens
aralia hispida
ariocarpus
artemisia stelleriana
aralia racemosa
arisaema
artemisia vulgaris
arabian coffee
arenaria groenlandica
artemis pontica
arabidopsis lyrata
arenaria stricta
artemisia abrotanum
arecidae
arrowroot
ardisia
aromatic aster
arabis turrita
arethusa bulbosa
artemisia cana
arabidopsis thaliana
arenga
artemisia absinthium
arbor
arizona cypress
arundinaria
arariba
arisarum
artichoke plant
arctotis stoechadifolia
aroid
arabis glabra
arethusa
artemisia campestris
araliaceae
arisaema triphyllum
artichoke
arctium minus
arecaceae
arnica montana
arrowleaf groundsel
araucaria columnaris
aristolochia clematitis
artocarpus communis
araucaria excelsa
aristolochiaceae
arugula
areca catechu
arrow leaved aster
arctic moss
armoracia
areca palm
arrow wood
araujia
aristotelia serrata
arum maculatum
areca
arrow grass
archesporium
armillariella
araujia sericofera
arizona ash
arum palaestinum
arctic poppy
armoracia rusticana
araceae
argemone
artemisia dracunculus
araucaria araucana
arishth
artocarpus
araucaria family
aristolochiales
arum
arachis hypogaea
argyranthemum
artemisia frigida
arales
argyreia
artemisia gnaphalodes
arctostaphylos alpina
arnoseris minima
arctotis venusta
arolla pine
ardisia crenata
arrhenatherum
arabis
arenga pinnata
artemisia annua
Plants That Start With AT
atriplex hymenelytra
atriplex hortensis
attalea
atropa belladonna
athrotaxis
athyrium
attalea funifera
athyrium pycnocarpon
atlantic white cedar
atropa
athyriaceae
athrotaxis selaginoides
athyrium thelypteroides
atlas cedar
atriplex lentiformis
atriplex mexicana
athyrium distentifolium
atriplex
Plants That Start With AX
axseed
axis
axil
axile placentation
Plants That Start With AU
australian nettle tree
australian heath
auricula
autotroph
australian chestnut
autumn pumpkin
aubergine
aucuba
auriculariaceae
autophytic plant
austrian winter pea
australian sword lily
august plum
auriculariales
aureolaria
aureolaria pedicularia
autumn crocus
autotrophic organism
autumn sneezeweed
autophyte
australian reed grass
australian pea
australian grass tree
austrotaxus spicata
austrocedrus chilensis
auricularia
austrotaxus
austrocedrus
aureolaria virginica
auricularia auricula
australian nettle
australian pine
australian sumac
Plants That Start With AV
avicennia
avicenniaceae
avaram
avena sativa
avicennia officinalis
averrhoa bilimbi
averrhoa
averrhoa carambola
avicennia marina
avena barbata
avocado tree
avena
avocado
avena fatua
avene sterilis
avens
avalanche lily
Plants That Start With AW
awn
awnless bromegrass
awlwort
Plants That Start With AY
ayapana
ayapana triplinervis
Plants That Start With AZ
aztec lily
azalea
azaleastrum
azadirachta
azedarach
azadirachta indica
azederach
azolla
azolla caroliniana
aztec marigold
azollaceae
azure aster
20 Plants Starting With Letter A (Pictures and Short Definitions)
Here are 20 plant names that start with the letter "A" along with their brief descriptions:
1. Aloe Vera
A succulent plant that is commonly used for medicinal purposes due to its soothing properties.
2. African Violet
A popular houseplant that is known for its colorful and fragrant flowers.
3. Azalea
A flowering shrub that blooms in a range of colors, from white to pink, purple, and red.
4. Angelica
An herbaceous plant that is commonly used in herbal medicine and culinary applications.
5. Agave
A succulent plant that is native to Mexico and is commonly used for making tequila.
6. Asparagus Fern
A fern-like plant that is commonly grown as a houseplant and is known for its delicate foliage.
7. Arborvitae
A coniferous tree is commonly used as a hedge or privacy screen due to its dense foliage.
8. Artichoke
A perennial plant that is commonly cultivated for its edible flower buds.
9. Alyssum
A low-growing annual plant that is commonly grown as a ground cover and is known for its fragrant flowers.
10. Astilbe
A herbaceous plant that is grown for its showy, feathery flower spikes.
11. Anemone
A flowering plant that blooms in a range of colors, from white to pink, purple, and red.
12. Apple
A fruit-bearing tree that is widely cultivated for its sweet and tart fruit.
13. Amaranth
An herbaceous plant that is grown for its edible leaves and seeds.
14. Angel's Trumpet
A flowering shrub that is known for its trumpet-shaped flowers and sweet fragrance.
15. Ash
A large deciduous tree is commonly grown for its wood and is a symbol of strength and longevity.
16. Autumn Crocus
A flowering bulb that blooms in the fall and is known for its vibrant purple or pink flowers.
17. Avocado
A fruit-bearing tree that is widely cultivated for its nutrient-rich fruit.
18. Ageratum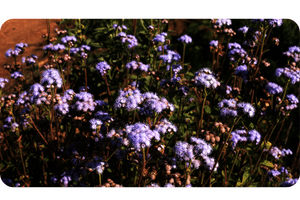 A low-growing annual plant that is commonly grown as a bedding plant and is known for its blue, pink, or white flowers.
19. African Lily
A flowering plant is known for its showy, blue, or white flowers and is commonly grown as a houseplant.
20. Arugula
An edible leafy green that is commonly used in salads and has a peppery flavor.
Tropical Plants That Start With A
Achariaceae
Aphloiaceae
Aponogetonaceae
Annonaceae
Araucariaceae
Asclepiadaceae
Alismataceae
Asteraceae
Alangiaceae
Aspleniaceae
Apocynaceae
Avicenniaceae
Apiaceae / Umbelliferae
Aquifoliaceae
Anacardiaceae
Adoxaceae
Arecaceae / Palmae
Araceae
Acoraceae
Arecaceae
Amaryllidaceae
Altingiaceae
Amaranthaceae
Alstroemeriaceae
Aristolochiaceae
Asparagaceae
Asphodelaceae
Acanthaceae
Actinidiaceae
Aizoaceae
Araliaceae
House Plants | Indoor Plants That Start With A
African Violet
Achimenes
Azalea Care
Asparagus Fern
Angel Trumpet Plant
Amazon Lily
Arrowhead Plant
Aluminum Plant
Air Plant
Areca Palm Tree
Anthurium
Anthurium Plant
Angel Wing Begonia
African Lily
Aloe Vera or Burn Plant
Amaryllis
Perennials that Start with A
| | |
| --- | --- |
| Common Name | Botanical Name |
| Adonis | Adonis |
| Asia bell | Codonopsis |
| Astilbe | Astilbe x arendsii |
| Arum lily | Arum |
| Avens | Geum |
| Amazon lily | Eucharis |
| Alyssum | Alyssum |
| Aster stokes' | Stokesia laevis |
| Aster | Aster spp. |
| Autumn crocus | Colchicum |
| Artemisia | Artemisia absinthium |
| Alkanet | Anchusa azurea |
| Avena grass | Avena |
| African-lily | Agapanthus cultivars |
| Arrowhead | Sagittaria |
| Angelica | Angelica |
| Anise Hyssop | Agastache |
| Anemone Japanese | Anemone x hybrida |
| Acidanthera | Acidanthera |
| Ageratum hardy | Eupatorium coelestinum |
| Alumroot | Heuchera |
| Avens | Geum spp. |
Other Plants Starting With:
A – B – C – D – E – F – G – H – I – J – K – L – M – N – O – P – Q – R – S – T – U – V – W – X – Y – Z
Last updated on March 13th, 2023 at 05:03 am