Plants That Start With P
Plants are important sources of food and nutrition for humans and other animals, providing essential nutrients such as carbohydrates, proteins, and vitamins. Below is the list of plants starting with P.
Plants That Start With P
Pyrrosia
Pyrostegia
Pycnostachys
Pycnanthemum
Puya
Putoria
Puschkinia
Purshia
Purple Raspberry
Pultenaea
Pulsatilla
Pueraria
Ptychosperma
Ptilotus
Pterostyrax
Pteropogon
Pterodiscus
Pterocephalus
Pteroceltis
Pterocactus
Ptelea
Psilotum
Pseudowintera
Pseudosasa
Pseudopanax
Pseudocydonia
Pseuderanthemum
Prumnopitys
Protea
Promenaea
Pritchardia
Prinsepia
Prickly Thistle
Pratia
Prairie Rose
Pothos
Potamogeton
Possumhaw
Posoqueria
Portulacaria
Portea
Porana
Poplar
Poorland Daisy
Poor Annie
Pongamia
Poncirus
Polystichum
Polyscias
Polypodium
Polygonatum
Polkweed
Poliothyrsis
Polianthes
Polecat Weed
Pokeweed
Pokeroot
Poke
Poisonflower
Poisonberry
Poison Ivy
Podranea
Podocarpus
Podalyria
Pocan Bush
Poa
Pleurisy Root
Pleioblastus
Plectranthus
Platycarya
Plantain
Plane
Pityrogramma
Pittosporum
Pithecellobium
Pitcairnia
Pistia
Pisonia
Piptanthus
Pink Cyclamen
Pink Corydalis
Pinellia
Pinckneya
Pinanga
Pin Oak
Pimpinella
Pimelea
Pilosocereus
Pileostegia
Pileosella
Pilea
Pigeon Berry
Pieris
Picrasma
Phyteuma
Physostegia
Physoplexis
Physocarpus
Phyllostachys
Phyllodoce
Phygelius
Phuopsis
Photinia
Phormium
Phlox
Phlomis
Phlebodium
Philodendron
Phillyrea
Philesia
Phebalium
Phalaris
Phacelia
Petunia
Petty Morel
Petteria
Petrorhagia
Petrophyton
Petrophile
Petrocosmea
Petrea
Persea
Perovskia
Periploca
Perilla
Pericallis
Perezia
Pereskia
Perennial Thistle
Peraphyllum
Pepper Root
Peperomia
Pentas
Pentaglottis
Pentachrondra
Penstemon
Penny Hedge
Pennisetum
Peniocereus
Peltophorum
Peltoboykinia
Pellitory
Pellaea
Pedunculate Oak
Pediocactus
Pedilanthus
Pavonia
Paurotis
Paulownia
Patrinia
Patersonia
Parthenocissus
Parsnip
Parrotiopsis
Parrotia
Paronychia
Parodia
Parochetus
Parnassia
Parkinsonia
Paraquilegia
Parahebe
Paper Birch
Pansy
Panicum
Pandorea
Pamianthe
Paliurus
Pale Corydalis
Pachystima
Pachystegia
Pachystachys
Pachysandra
Pachypodium
Pachyphytum
Pachyphragma
Pachycymbium
Pachycormus
Pachycereus
Pachistima
Tropical Plants That Start With P
Pandaceae
Paeoniaceae
Picramniaceae
Pittosporaceae
Psilotaceae
Phytolaccaceae
Poaceae
Polygonaceae
Putranjivaceae
Pentaphylacaceae
Primulaceae
Pedaliaceae
Portulacaceae
Piperaceae
Proteaceae
Pteridaceae
Pinaceae
Plantaginaceae
Phyllanthaceae
Passifloraceae
Polemoniaceae
Platanaceae
Pandanaceae
Podocarpaceae
Phrymaceae
Philadelphaceae
Philesiaceae
Petiveriaceae
Polygalaceae
Polypodiaceae
Pontederiaceae
Palmae
Papaveraceae
Paulowniaceae
Plumbaginaceae
All Trees and Plants Beginning With P
Plants That Start With PA
pachouli
pandanus tectorius
paris quadrifolia
pandanales
paris
palmae
papooseroot
passionflower
panamiga
parasol mushroom
pad
pansy violet
parochetus communis
panax schinseng
parietaria
palmaceae
papoose root
passifloraceae
paeonia
papaver
parrotiopsis
palaquium
papaya family
paspalum dilatatum
palo verde
paradisea liliastrum
patchouli
paloverde
paraguay tea
patchouly
palmyra palm
paradise flower
pasturage
pampas grass
paraphysis
pattypan squash
palmyra
para rubber tree
pastinaca sativa
packera aurea
panax pseudoginseng
pansy orchid
parietal placentation
parochetus
pale coral root
paper flower
pasque flower
pahautea
papaver heterophyllum
parsnip
painted daisy
papaver somniferum
parthenocissus
palas
paper birch
paspalum notatum
pachysandra terminalis
panicum
parkinsonia florida
pak choi
papaw tree
partridgeberry
palm
paper rush
passiflora edulis
pachysandra procumbens
panicled aster
parkinsonia aculeata
palo santo
paradise tree
pasture brake
palm kernel
panama redwood
paperbark birch
parasitaxus
passiflora incarnata
pavonia
panax quinquefolius
parietales
panama redwood tree
parasitaxus ustus
pawpaw
palm tree
papilionaceae
passiflora ligularis
painted tongue
papaw
partridge pea
padouk
panama tree
papaia
parasite yew
parrotia
payena
pakchoi
papaya
paspalum
palaquium gutta
papaya tree
paspalum distichum
padauk
panther lily
paronychia
paeoniaceae
papaver alpinum
parry manzanita
packera
pansy
parnassia palustris
pachyrhizus tuberosus
panic grass
parkia javanica
paint leaf
papaver orientale
parthenium
paeony
papaver argemone
parsley
palmetto
papyrus
pastinaca
paliurus
paper plant
passiflora
pachyrhizus
pandurate leaf
parkeriaceae
paigle
papaver nudicaule
parted leaf
pale violet
paper mulberry
pasqueflower
pacific yew
pandanaceae
panicum virgatum
parietaria difussa
parnassia fimbriata
palm nut
paphiopedilum
passiflora laurifolia
palma christ
papilionoideae
passiflora maliformis
pacific plum
panicum miliaceum
parmeliaceae
panax
parathelypteris
pacific silver fir
panicum texanum
parnassia
palmales
pappus
passionflower family
pacific hemlock
panicum capillare
parmelia
panamica
parasitic plant
palmate leaf
paprika
passionflower vine
panax ginseng
parenchyma
painted cup
papaver rhoeas
parthenium argentatum
palm family
paper white
passiflora foetida
palma christi
papilla
passiflora mollissima
painted leaf
papaveraceae
partial veil
painted nettle
papaverales
particolored buckeye
pandanus
paris daisy
pachyrhizus erosus
panduriform leaf
parkia
pachysandra
panicle
parkinsonia
pagoda tree
papaver californicum
parsley haw
Plants That Start With PO
polecat weed
pond apple
potato wart fungus
polanisia graveolens
poncirus
potato tree
poison hemlock
polyporaceae
portulaca grandiflora
poker alumroot
pome
potamogeton nodosus
podocarp
pollinium
pontederiaceae
polanisia
pomme blanche
potato fern
poison dogwood
polypody
portulaca
podocarpus amara
polybotria cervina
poplar tree
pogonia divaricata
polygonatum commutatum
populus tremuloides
poison sumac
polystichum aculeatum
pot marigold
poisonberry
polystichum braunii
pot marjoram
poison parsley
polyporus tenuiculus
possumwood
poisonous nightshade
polystichum lonchitis
pot plant
poison oak
polyporus squamosus
possum oak
podetium
pokeweed
pollen tube
pomelo
pontederia cordata
potato bean
pogostemon cablin
polygonum fagopyrum
pore fungus
podocarpus elongatus
polygala alba
populus
podocarpus nivalis
polygala vulgaris
populus deltoides
pogostemon
polygonum aubertii
pore
poa nemoralis
polemonium reptans
ponderosa pine
pouteria
podophyllum peltatum
polygonatum
populus nigra italica
poinciana pulcherrima
polypodiales
port jackson fig
poa
polemonium caeruleum
ponderosa
pothos
poison pea
polystichum
post oak
poinsettia
poisonous parasol
polypodium aureum
polystichum scopulinum
port jackson pine
potamogeton
pokeweed family
pomelo tree
potato family
poisonous plant
polystichum setiferum
potamogeton americanus
poison ash
polypodium scouleri
portia tree
podophyllum
polygonales
populus nigra
podocarpus
poke
polybotria
pomaderris
poplar
potamogeton crispus
pogonia
polygonatum biflorum
populus tremula
pogonia rosea
polygonum
populus trichocarpa
podocarpaceae
polyanthus
popcorn
podocarpus coriaceus
polybotrya
poppy
podaxaceae
pollen
pontederia
polemonium
pond lily
poterium
podocarpus ferruginea
polygala paucifolia
populus balsamifera
podocarpus dacrydioides
polybotrya cervina
poppy family
poison milkweed
polyporus frondosus
possum haw
poinciana gilliesii
polypodiaceae
poroporo
polemoniaceae
pond bald cypress
potentilla
podocarpus family
polygala lutea
populus alba
poinciana
polygonum orientale
pore mushroom
podalyria
polanisia dodecandra
pollard
pomme de prairie
pongamia glabra
potato fungus
poison arrow plant
polypodium glycyrrhiza
port orford cedar
poison bush
polypodium virgianum
portuguese cypress
poaceae
polianthes
pondweed family
poverty grass
poker heuchera
pomegranate
potamogetonaceae
pod
polianthes tuberosa
pongamia
powdery mildew
poison ivy
polypore
portulaca oleracea
poa pratensis
polemonium viscosum
pondweed
pouteria zapota
poke milkweed
pomaderris apetala
potamogeton gramineous
poison mercury
polyporus
portulacaceae
poker plant
pomegranate tree
potato
podocarpus latifolius
polygala senega
populus canescens
poinciana regia
polypodium
port jackson heath
poison camas
polypodium vulgare
portuguese heath
podocarpus spicata
polygalaceae
populus grandidentata
podocarpus totara
polygonaceae
populus heterophylla
pole bean
poncirus trifoliata
potato vine
polemoniales
pond cypress
potentilla anserina
polemonium boreale
pond pine
poterium sanguisorba
podocarpus elatus
polygala
poppy mallow
Plants That Start With PE
peach bells
pennyroyal
persian iris
peach
penny grass
persea americana
pellaea mucronata
pericallis cruenta
pennisetum
peronospora
pearlweed
penstemon rupicola
peruvian lily
pea tree
pennisetum setaceum
peronosporales
pellaea atropurpurea
pericallis
peasecod
penstemon whippleanus
petasites
pediocactus knowltonii
pepperidge
petty whin
peltandra virginica
periploca
peltate leaf
periploca graeca
pellitory
perigonium
peltiphyllum
perisperm
pellicularia koleroga
perigone
pea plant
pearl millet
pennisetum glaucum
penstemon parryi
peronospora tabacina
peruvian cotton
pedwood
pepperwood
petunia hybrida
pecan tree
peperomia argyreia
petasites vulgaris
pedicel
pepper family
petroselinum
pedunculate oak
peppermint gum
petunia axillaris
peanut
penstemon deustus
persimmon tree
pedilanthus pavonis
pepper tree
petty morel
pelargonium
perennial pea
peziza
peacock flower
penstemon davidsonii
persimmon
peltandra
perilla
pelargonium hortorum
peltiphyllum peltatum
perennial ryegrass
peristome
peziza domicilina
pea pod
pennisetum ruppelii
peronosporaceae
pencil cedar
perithecium
pelargonium peltatum
pereskia aculeata
pezizales
pedilanthus bracteatus
pepper shrub
petteria ramentacea
pearly everlasting
pencil cedar tree
penstemon serrulatus
periwinkle
petal
pediocactus
pepper vine
petty spurge
peduncle
peppermint
petunia
pearlwort
penstemon rydbergii
peruvian mastic tree
peat moss
peony
petasites fragrans
pear tree
penstemon palmeri
peruvian bark
peachleaf willow
penstemon barbatus
persian violet
pedaliaceae
pepper
petiolule
pebble plant
peony family
petasites hybridus
pellicularia
peridium
peireskia
perennial
peyote
peach pit
pennyroyal oil
persian lilac
pecopteris
peperomia sandersii
petiole
peepul
pepperwort
petunia integrifolia
peace lily
pear hawthorn
pennistum villosum
penstemon newberryi
persea
peruvian balsam
pelargonium limoneum
pereskia
pezizaceae
pellaea
perfoliate leaf
pear
penstemon fruticosus
pertusaria
pea
pennisetum americanum
peronospora destructor
pear haw
penstemon linarioides
pertusariaceae
pellaea ornithopus
pericallis hybrida
peanut vine
penstemon dolius
persoonia
penicillium
pernambuco wood
pellaea rotundifolia
pericarp
pea family
pennisetum cenchroides
peronospora hyoscyami
pedate leaf
pepper bush
petrocoptis
pelargonium graveolens
perennial ragweed
peziza coccinea
pellaea andromedifolia
perianth
pedicle
pepper grass
petroselinum crispum
pedilanthus
pepper root
petteria
peach bell
pennycress
persea borbonia
peach tree
penstemon
persian melon
peachwood
penstemon cyananthus
persian walnut
pecan
peperomia
petasites sagitattus
Plants That Start With PI
pigweed
pinus aristata
pistachio
pignut
pinus
pisonia aculeata
pichi
pinguicula
piper betel
pieris floribunda
pinnule
pipturus argenteus
pimenta
pinus longaeva
pisum sativum
piggyback plant
pinot
piscidia piscipula
picea sitchensis
pineweed
piper
pimenta officinalis
pinus mugo
pitahaya
pincushion hakea
pinus strobus
pixie
picrasma
pink of my john
pipewort
picrasma excelsa
pink paper daisy
pipewort family
pickeringia
pink fivecorner
piperales
picrasma excelsum
pink sand verbena
pipsissewa
pickerelweed family
pink family
piperaceae
pigeon berry
pilularia globulifera
pinophytina
pinus jeffreyi
piscidia
pisum arvense
picea
pine fern
pinus thunbergii
pimpinella
pinus parryana
pitch pine
pin grass
pinus quadrifolia
pith
piassava palm
pine family
pinus taeda
pilewort
pinus contorta
pistia
pinckneya pubens
pinus serotina
pityrogramma
picea engelmannii
pine tree
pinwheel
pileus
pinus cembroides
pistacia vera
pickeringia montana
pink fritillary
pipestem clematis
picea mariana
picris
pineapple family
pink shower
pinyon
piptadenia
pigeon pea
pinopsida
piscidia erythrina
picris echioides
pink shower tree
piptadenia macrocarpa
picea orientalis
pineapple weed
pipal
pinckneya
pinus rigida
pithecolobium
pie plant
pimenta dioica
pinna
pinus monticola
pipturus
pit
pincushion flower
pinus strobiformis
pityrogramma argentea
pia
pine
pinus sylvestris
pixy
pimenta acris
pinus monophylla
pisum sativum arvense
pimento
pinus muricata
pitahaya cactus
pilularia
pinus glabra
pisum
pilea microphylla
pinus californiarum
pistacia lentiscus
pin cherry
pinus ponderosa
pitcher plant
pimento tree
pinus nigra
pitanga
pickerelweed
pink disease fungus
piper nigrum
picea breweriana
pine lily
pinus virginiana
pilea
pinus attenuata
pistachio tree
pimpinella anisum
pinus pinea
pitcher
picea abies
pine hyacinth
pinus torreyana
pigmy talinum
pilosella officinarum
pinot grape
pinus flexilis
pisonia
pistillode
picea obovata
pineapple plant
pip
picea pungens
pinecone
pipal tree
pilosella
pinus echinata
pistia stratoites
pieris japonica
pinon
pipul
pilosella aurantiaca
pinus edulis
pistil
pickaback plant
pink
piper cubeba
pillwort
pinus densiflora
pistia stratiotes
pieris
pinnate leaf
pipturus albidus
pickerel weed
pink calla
piper longum
pig laurel
pinon pine
piqueria
pin clover
pinus pungens
pitcher sage
picea glauca
pineapple
pinwheel flower
picea rubens
pinesap
pipe vine
pin oak
pinus radiata
pithecellobium
pinaceae
pinus resinosa
pithecellobium dulce
pignut hickory
pinus albicaulis
pissaba palm
pilea involucrata
pinus banksiana
pistacia
pilea pumilla
pinus cembra
pistacia terebinthus
pimpernel
pinus palustris
pitch apple
Plants That Start With PL
plasmodial slime mold
plantain tree
pluteus cervinus
plant genus
plum
plantago media
plumeria
platanus orientalis
plantain family
pluteus
plant family
pleurotus phosphoreus
platte river penstemon
plectomycetes
plant tissue
plumcot
plantae
plumcot tree
plant process
plumbago
plantaginaceae
plume grass
plant part
plumbaginales
plantago virginica
platanus occidentalis
plumiera
plectranthus amboinicus
platycerium bifurcatum
platymiscium
plectranthus
platanthera
playlobium obtusangulum
plagianthus
pleurisy root
platanaceae
plant structure
plumbago europaea
plagianthus regius
plantaginales
pleurocarpous moss
plume poppy
plantain
pluteaceae
plantago
plume thistle
plane tree
pleurothallis
platystemon
plantago lanceolata
platanus wrightii
plumed thistle
plectania
plectorrhiza
platanus racemosa
platycerium
platanus acerifolia
plastid
platylobium
platycerium alcicorne
plant organ
plumbaginaceae
placentation
pleiospilos
plasmodiophora
platycladus orientalis
placenta
pleione
plantain lily
platanus
pluteus aurantiorugosus
plains lemon monarda
pleurosorus
planera
pleurotus
platanthera chlorantha
plantago psyllium
plumeria acutifolia
platanthera leucophea
plant kingdom
plum tomato
platanthera bifolia
plantago major
plumed tussock
plant order
plum tree
plantago rugelii
plumeria alba
platylobium formosum
plagianthus betulinus
pleurocarp
plant cell
pleurotus ostreatus
platymiscium pinnatum
platymiscium trinitatis
plantlet
pluteus magnus
plasmodiophoraceae
platan
platycerium andinum
Plants That Start With PN
pneumatophore
Plants That Start With PY
pyrola
pythium
pyxie
pyrethrum
pyrrosia
pyrrosia lingua
pyrola uniflora
pyrularia
pyrola rotundifolia
pyxidanthera barbulata
pycnidium
pycnanthemum
pyracanth
pyrolaceae
pyramid bugle
pyrularia pubera
pyxidium
pyrus
pyrene
pyrus communis
pyrola minor
pyinma
pygmy cypress
pyxis
pyramid plant
pyrenees daisy
pythium debaryanum
pyrola americana
pythiaceae
pyrola elliptica
pyxidanthera
pyracantha
pyrenomycetes
Plants That Start With PR
prince albert yew
prunus maritima
primulaceae
prunus laurocerasus
prickly ash
prunus angustifolia
primula
prunus dulcis
prairie anemone
proboscis flower
prunus subcordata
primula veris
prunus insititia
prickle
prunus amygdalus
prairie coneflower
prop root
prunus tenella
prairie sage
protium guianense
prickly shield fern
prunus cerasus
pride of barbados
prunus cerasus austera
prickly pine
prunus caroliniana
pride of bolivia
prunus cerasus marasca
prickly pear cactus
prunus capuli
prairia sabbatia
primula polyantha
proboscidea louisianica
prunus ilicifolia
prunus spinosa
prairie star
prumnopitys amara
prairie gentian
prosopis juliflora
prairie grass
protea cynaroides
prairie smoke
prumnopitys
pritzelago alpina
prunus persica
prairie orchid
proteales
prairie trillium
prumnopitys ferruginea
pritzelago
prunus pensylvanica
prickly poppy
prunus cerasifera
prenanthes
pride of california
prunella
prunus cuneata
primula sinensis
prunus incisa
primrose
prunus dasycarpa
prenanthes purpurea
prunus
prairie mimosa
proteaceae
prairie berry
primrose family
promycelium
prunus demissa
prunus susquehanae
prairie rocket
protium
prairie sagewort
protium heptaphyllum
prairie aster
progymnosperm
prunus subhirtella
prairie cordgrass
prophyll
prunus triloba
proboscidea fragrans
prunus sieboldii
princess pine
prunus nigra
prairie gourd
prosopis pubescens
prairie crab
prosopis
prunus virginiana
prickly pear
prunus besseyi
prairie trefoil
prumnopitys elegans
prince of wales heath
prunus mexicana
prairie golden aster
prosopis juliiflora
prairie sunflower
prumnopitys andina
primula vulgaris
proboscidea arenaria
prunus japonica
prunus serrulata
prenanthes alba
prunella vulgaris
prenanthes serpentaria
prunus alleghaniensis
privet andromeda
prunus salicina
primula auricula
prunus dulcis amara
proboscidea
prunus serotina
prickly custard apple
prunus armeniaca
privet
prunus pumila
primrose jasmine
prunus domestica
prickly lettuce
prunus avium
primula elatior
prunus glandulosa
prairie gourd vine
protea
prairie willow
prumnopitys taxifolia
pricker
prunus americana
prairie lotus
protea family
prairie mallow
protea mellifera
primulales
prunus lyonii
princess feather
prunus mume
princewood
prunus padus
prairie dock
prosopis glandulosa
prussian asparagus
Plants That Start With PH
phaseolus aureus
phyllodoce caerulea
phaseolus aconitifolius
phyllodoce
phacelia campanularia
pholiota squarrosoides
phallus impudicus
phyllitis scolopendrium
philadelphus
physaria
phantom orchid
phyllocladus alpinus
phacelia
pholiota squarrosa
philippine mahogany
physostegia virginiana
phlox subulata
phalaris
photinia arbutifolia
phalaris aquatica
phragmipedium
phalaenopsis
phoradendron serotinum
phalaris arundinacea
phragmites
phaius
phoradendron flavescens
phanerogam
philadelphia fleabane
phylloclade
physalis viscosa
phoenix dactylifera
phlebodium aureum
phytelephas
phlomis
phytolacca americana
phoenix
phaseolus vulgaris
physalis alkekengi
phlox family
phytophthora infestans
pholiota
phaseolus multiflorus
physalis
phalaenopsis amabilis
photinia
phalaris canariensis
pholiota aurea
phragmites communis
phanerogamae
phyllocladus
phalaris tuberosa
phycomycetes
pholiota flammans
phlox bifida
phytophthora
phallaceae
philippine cedar
phycomycetes group
physostegia
phlox stellaria
phoenicophorium
philadelphus coronarius
physic nut
phillyrea
physostigma
philadelphaceae
physalis pubescens
phaseolus limensis
phyllostachys aurea
phleum pratense
phytolacca
philodendron
physostigma venenosum
phacelia whitlavia
phoradendron
pholidota
phaseolus caracalla
phylloporus
phleum
phytelephas macrocarpa
phoenix tree
phaseolus
phellodendron amurense
phyllode
physalis pruinosa
pholiota destruens
pholiota flavida
phegopteris connectilis
physalis peruviana
phallus ravenelii
phylloclad
phellodendron
physalis philadelphica
phacelia minor
pholistoma
phegopteris
physalis ixocarpa
phallales
phyllitis
phacelia tanacetifolia
pholistoma auritum
phalsa
phyllocladaceae
phloem
phytolacca acinosa
pholiota astragalina
pholiota nameko
phlomis fruticosa
phytolacca dioica
phlox
phytolaccaceae
phaseolus angularis
phyllodoce breweri
phaseolus coccineus
phyllostachys
phaseolus lunatus
phyllostachys nigra
phlebodium
physostigmine
Plants That Start With PT
pteridium
pteretis struthiopteris
pterocarpus
pterocarpus macrocarpus
pteris serrulata
pterocarya fraxinifolia
pterospermum
pteridospermae
pteridosperm
pterocarpus indicus
pterocarpus angolensis
pterocarpus marsupium
pteris multifida
pteridophyta
pteropogon humboltianum
pterocarpus santalinus
pteridium aquilinum
pteropogon
pteretis
pteris cretica
pteridospermopsida
pteris
pteridospermaphyta
pteropsida
pterostylis
pteridaceae
pteridium esculentum
pteridophyte
pterocarya
Plants That Start With PS
psilophytales
psychopsis papilio
psilophytaceae
pseudophloem
psilotum
psilotum nudum
psilotales
psophocarpus
psilotaceae
psyllium
pseudotsuga
pseudobulb
pseudotaxus chienii
pseudolarix
pseudowintera
psilotatae
psidium
psoralea
psoralea esculenta
psidium guajava
pseudocolus fusiformis
psychopsis
pseudolarix amabilis
pseudotaxus
pseudobombax
psilopsida
pseudotsuga menziesii
pseudotsuga macrocarpa
psidium cattleianum
psidium guineense
psychotria
psilophyte
psychopsis krameriana
psilophyton
psychotria capensis
pseudobombax ellipticum
pseudowintera colorata
psidium littorale
pseudocarp
pseudocolus
Plants That Start With PU
purple cress
purple clematis
pulsatilla
purple amaranth
purple poppy mallow
purple boneset
pulp
purple sanicle
pucciniaceae
pumpkin vine
pungapung
pumpkin
punica
pummelo
purple avens
purple pea
pudding berry
purple trillium
purslane family
puckerbush
purple loosestrife
puccinia
pussytoes
pueraria lobata
purple locoweed
pumpkin ash
puka
punica granatum
purple beech
punicaceae
pulasan tree
pussly
purau
purple sage
puccinia graminis
puttyroot
puccoon
purple rock brake
purple saxifrage
purple osier
purple heather
purple willow
purple silkweed
pulsatilla vulgaris
pueraria
purple granadillo
purple velvet plant
pudding pipe tree
purple chinese houses
purple orchis
pulasan
pulicaria
purple mullein
purple anise
purple nightshade
pulsatilla occidentalis
purple milk vetch
purging cassia
pulsatilla patens
purple apricot
purslane
puffball
pulicaria dysenterica
purslane speedwell
pussley
purple clover
purple ground cherry
purple loco
purple strawberry guava
House Plants | Indoor Plants That Start With P
Pygmy Date Palm
Philodendron Micans
Powder Puff Tree
Purple Pitcher Plant
Philodendron Brasil
Panda Plant
Pleomele
Plumeria Care
Pink Quill
Pocketbook Plant
Pink Calla Lily
Purple Heart Plant
Papyrus Plant
Paperwhite Narcissus
Peace Lily or Spatheflower
Pitcher Plant
Peperomia
Poinsettia Care
Purple Passion Plant
Polka Dot Plant
Persian Shield
Ponytail Palm
Paddle Plant
Pansy Plants
Pineapple Lily
Passion Flower
Parlor Palm
Purple Shamrock
Periwinkle Flower
Persian Violet
Prayer Plant
Philodendron 'Prince of Orange'
Pothos
Piggyback Plant
Primrose Flowers
Peacock Plant
Philodendron Birkin
Perennials that Start with P
| | |
| --- | --- |
| Common Name | Botanical Name |
| Pampas grass | Cortaderia |
| Petasites | Petasites |
| Pickerel weed | Pontderia |
| Primrose | Primula x polyantha |
| Peruvian Lily | Alstroemeria |
| Primrose cowslip | Primula veris |
| Pinks | Dianthus spp. |
| Plume poppy | Macleaya |
| Primrose | Oenothera |
| Peony | Paeonia hybrids |
| Poppy | Papaver spp. |
| Pussy toes | Antennaria |
| Pennywort | Hydrocotyle |
| Polypody fern | Polypodium |
| Phlox | Phlox |
| Poppy opium | Papaver somniferum |
| Primrose | Primula |
| Phlomis | Phlomis |
| Pimpernel | Anagallis |
| Persicaria | Persicaria |
| Pearlwort | Sagina |
| Plantain | Plantago |
| Pincushion flower | Scabiosa caucasica |
| Puschkinia | Puschkinia |
| Panic grass | Panicum |
| Pinks, Thrift | Dianthus |
| Primrose showy evening | Oenothera speciosa |
| Periwinkle | Vinca |
| Perennial pea | Lathyrus |
| Perennial Petunia | Ruellia |
| Per. sunflower | Helianthus |
| Plantain Lily | Hosta |
| Pyrethrum | Pyrethrum roseum = C. coccineum |
| Plumed thistle | Cirsium |
| Pokeweed | Phytolacca |
| Painted daisy | Pyrethrum |
| Pasque flower | Pulsatilla |
| Pearly everlasting | Anaphalis spp. |
| Pineapple lily | Eucomis |
20 Plants Starting With Letter P (Pictures and Short Definitions)
1. Pansy
Pansy is a popular garden plant that produces brightly colored, heart-shaped flowers in shades of purple, yellow, orange, and white.
2. Peony
Peony is a perennial plant that produces large, fragrant flowers in shades of pink, red, and white. It is often used in cut flower arrangements.
3. Pineapple
Pineapple is a tropical fruit that is high in vitamin C and has a sweet, juicy flavor. It is often eaten fresh or used in desserts and drinks.
4. Petunia
Petunia is an annual plant that produces trumpet-shaped flowers in shades of pink, purple, and white. It is often grown in hanging baskets and containers.
5. Plum
A Plum is a small tree that produces sweet, juicy fruit in shades of red, purple, and yellow. It is often used in jams, pies, and other desserts.
6. Poinsettia
Poinsettia is a popular houseplant that is often associated with the holiday season. It produces large, bright red or white flowers.
7. Poppy
A Poppy is a wildflower that produces large, showy blooms in shades of red, orange, and pink. It is often used in cut flower arrangements.
8. Potato
Potato is a starchy vegetable that is a staple in many cuisines around the world. It can be baked, boiled, fried, or mashed.
9. Passionfruit
Passionfruit is a tropical fruit that is high in vitamins A and C. It has a tart, juicy flavor and is often used in juices, desserts, and sauces.
10. Parsley
Parsley is an herb that is often used in cooking, particularly in Mediterranean cuisine. It has a mild, slightly bitter flavor and is often used as a garnish.
11. Primrose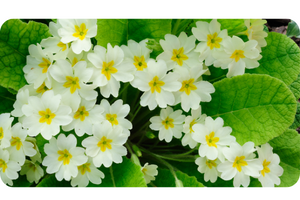 Primrose is a perennial plant that produces clusters of small, brightly colored flowers in shades of pink, red, and yellow. It is often used in garden beds and borders.
12. Pepper
Pepper is a spicy, pungent spice that is often used in cooking. It comes in a variety of forms, including black, white, and red.
13. Pear
Pear is a small tree that produces sweet, juicy fruit in shades of green, yellow, and red. It is often used in pies, jams, and other desserts.
14. Purple Coneflower
Purple Coneflower is a wildflower that produces large, daisy-like flowers in shades of pink, purple, and white. It is often used in wildflower gardens.
15. Pine
Pine is a type of evergreen tree that is known for its distinctive fragrance and sturdy wood. It is often used in landscaping and woodworking.
16. Peppermint
Peppermint is a fragrant herb that is often used in cooking, teas, and aromatherapy. It is known for its refreshing, cooling properties.
17. Phlox
Phlox is a perennial plant that produces clusters of small, fragrant flowers in shades of pink, purple, and white. It is often used in garden beds and borders.
18. Pampas Grass
Pampas Grass is a type of ornamental grass that is known for its tall plumes of fluffy white or pink flowers. It is often used in landscaping as a focal point.
19. Paperwhite
Paperwhite is a type of daffodil that produces clusters of fragrant, white flowers in the winter months. It is often used in cut flower arrangements.
20. Pepperoni Plant
Pepperoni Plant is a type of succulent that produces clusters of small, colorful leaves in shades of red, green, and purple. It is often grown as a houseplant.
Other Plants Starting With:
A – B – C – D – E – F – G – H – I – J – K – L – M – N – O – P – Q – R – S – T – U – V – W – X – Y – Z
Last updated on March 13th, 2023 at 04:59 am