Insects That Start With The Letter 'P'! In this lesson, we have enlisted some common insect names that start with P. Some are the most common names and some are the scientific ones.
Insects That Start With P
Pollen beetle
Pinion (moth)
Paper wasp
Psocoptera
Proturans
Praying Mantids
Plecoptera
Phthiraptera
Phasmotodea
'P' Insect Names Definitions and Pictures
Pollen beetle
A type of beetle that feeds on the pollen of flowers. They are found in many parts of the world and can be important pollinators of certain plants.
Pinion (moth)
A type of moth found in North America that is known for its role in pollination. They are important in the ecosystem because they play a role in breaking down dead trees and recycling nutrients.
Paper wasp
A type of wasp that creates nests out of paper-like material. They are found in many parts of the world and can be important predators of other insects.
Psocoptera
Psocoptera, commonly known as booklice, are tiny insects that feed on mold and other organic matter. They are found in many environments, from forests to urban areas, and are often considered pests due to their ability to infest stored goods.
Proturans
Proturans, also known as coneheads, are small, pale, wingless insects that live in soil and leaf litter. They are thought to be one of the most primitive groups of insects and are rarely seen due to their subterranean lifestyle.
Praying Mantids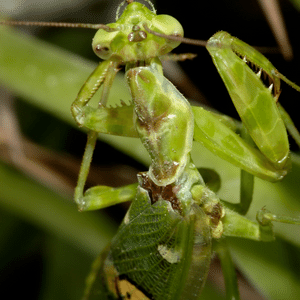 Praying mantids are large, predatory insects known for their distinctive posture and ability to catch and eat other insects. They have long, slender bodies and large front legs that are used to grasp and hold their prey. Praying mantids are found in many parts of the world and are often considered beneficial due to their role in controlling insect populations.
Plecoptera
Plecoptera, also known as stoneflies, are aquatic insects found in rivers and streams. They have flattened bodies and long antennae and are an important food source for fish and other aquatic animals.
Phthiraptera
Phthiraptera, commonly known as lice, are wingless, parasitic insects that feed on the blood of birds and mammals, including humans. They are found worldwide and can cause significant health problems in both humans and animals.
Phasmotodea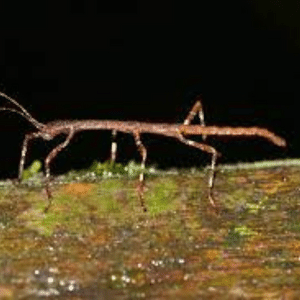 Phasmotodea, also known as stick insects or walking sticks, are elongated insects that resemble sticks or branches. They are found in many parts of the world and are often kept as pets due to their unusual appearance and docile nature.
Explore Other Insects Starting With:
A – B – C – D – E – F – G – H – I – J – K – L – M – N – O – P – Q – R – S – T – U – V – W – X – Y – Z
Last updated on March 13th, 2023 at 12:40 pm