Insects That Start With The Letter 'W'
In this lesson, we have enlisted some common insect names that start with W. Some are the most common names and some are the scientific ones.
Insects That Start With W
So, below are insects with W:
Woodworm
Witchetty grub
Waxworm
Wētā
Water beetle
Wēkiu bug
White flannel moth
Wheat fly
'W' Insect Names Definitions and Pictures
Woodworm
Woodworm is the general name for the larvae of wood-boring beetles that can damage wooden structures and furniture.
Witchetty grub
Witchetty grub is a type of wood-eating larvae that is traditionally used as a food source by Indigenous Australians.
Waxworm
Waxworm is the larvae of wax moths that are used as a food source for pets and as fishing bait.
Wētā
Wētā is large, flightless insects that are native to New Zealand and are known for their impressive size and unique appearance.
Water beetle
Water beetle is a type of aquatic beetle that is found in freshwater habitats and plays an important role in aquatic ecosystems as a predator and scavenger.
Wēkiu bug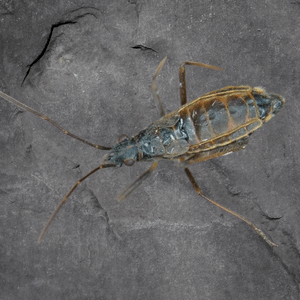 Wēkiu bug is a species of shield bug that is found only in the high-altitude regions of Hawaii.
White flannel moth
The white flannel moth is a species of moth that is covered in fluffy, white hairs and can cause severe allergic reactions if touched.
Wheat fly
Wheat fly is a type of fly that feeds on wheat and other grains and can cause significant damage to crops.
Last updated on March 13th, 2023 at 05:36 am