5 Examples of Comparative Adjectives in Sentences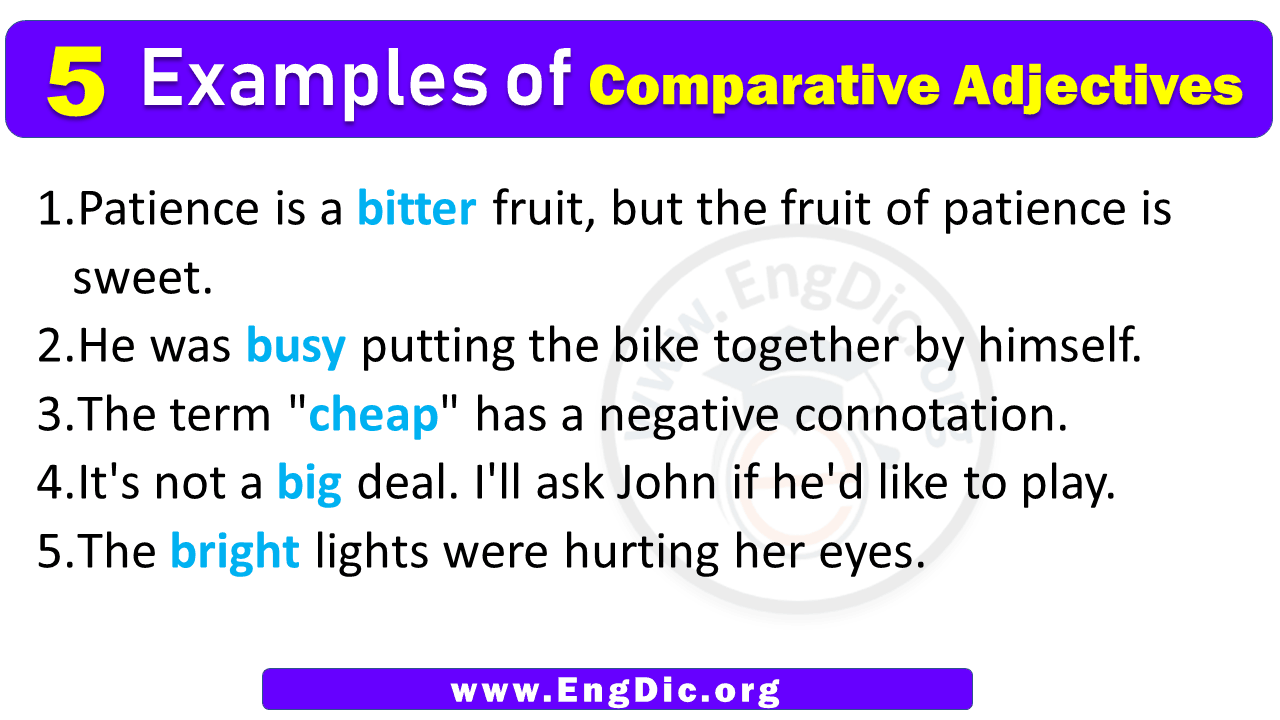 Patience is a

bitter

fruit, but the fruit of patience is sweet.

He was

busy

putting the bike together by himself.

The term "

cheap

" has a negative connotation.

It's not a

big

deal. I'll ask John if he'd like to play.