15 Examples of Abstract Nouns in Sentences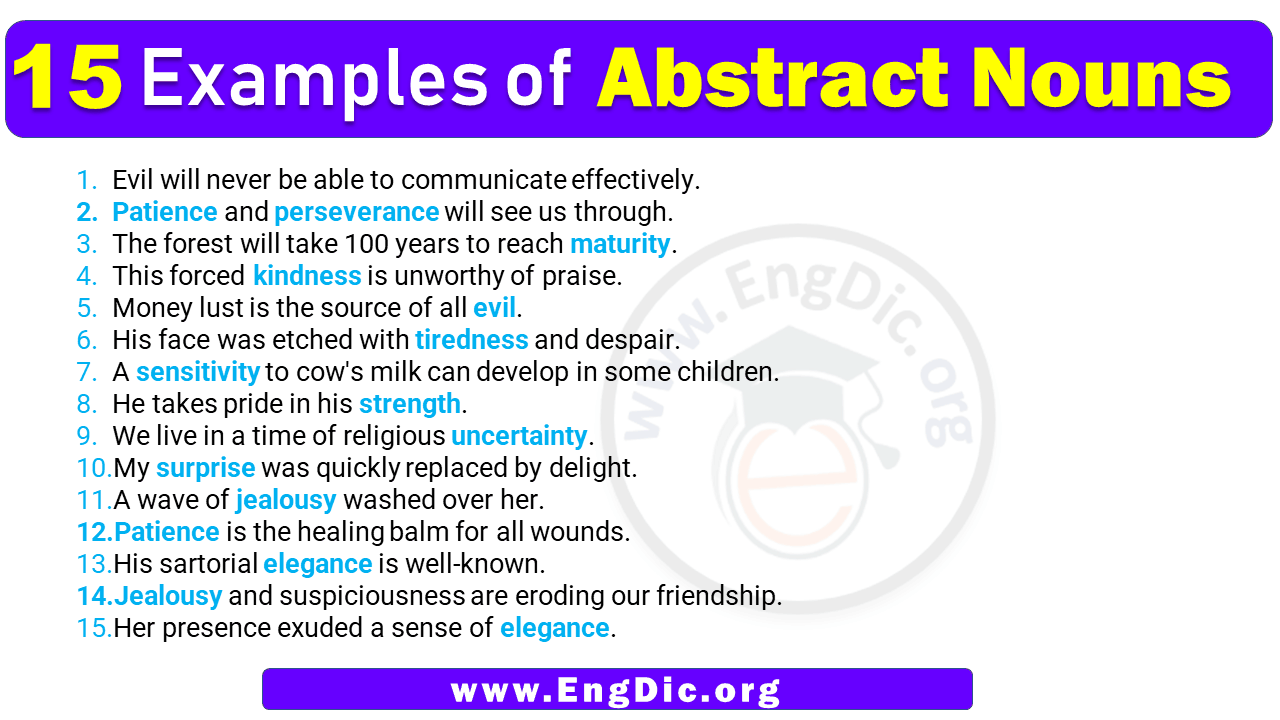 Evil will never be able to communicate effectively.

Patience

and

perseverance

will see us through.

The forest will take 100 years to reach

maturity

.

This forced

kindness

is unworthy of praise.

Money lust is the source of all

evil

.

His face was etched with

tiredness

and despair.

A

sensitivity

to cow's milk can develop in some children.

He takes pride in his

strength

.

We live in a time of religious

uncertainty

.

My

surprise

was quickly replaced by delight.

A wave of

jealousy

washed over her.

Patience

is the healing balm for all wounds.

His sartorial

elegance

is well-known.

Jealousy

and suspiciousness are eroding our friendship.

Her presence exuded a sense of

elegance

.