20 Examples of Independent Clauses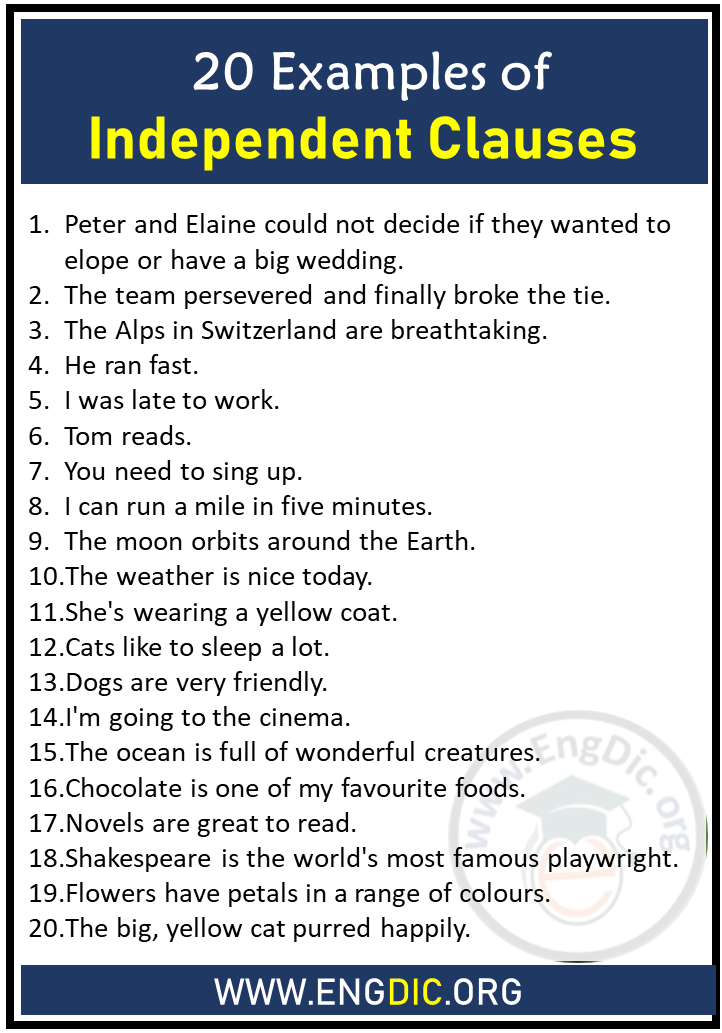 The squirrels are busy storing nuts for the winter.
I like to swim laps to stay in shape.
The team persevered and finally broke the tie.
The Alps in Switzerland are breathtaking.
He ran fast.
I was late to work.
Tom reads.
You need to sing up.
I can run a mile in five minutes.
The moon orbits around the Earth.
The weather is nice today.
She's wearing a yellow coat.
Cats like to sleep a lot.
Dogs are very friendly.
I'm going to the cinema.
The ocean is full of wonderful creatures.
Chocolate is one of my favorite foods.
Novels are great to read.
Flowers have petals in a range of colors.
The big, yellow cat purred happily.