10 Most Common Phrases in English, 10 Easy Phrases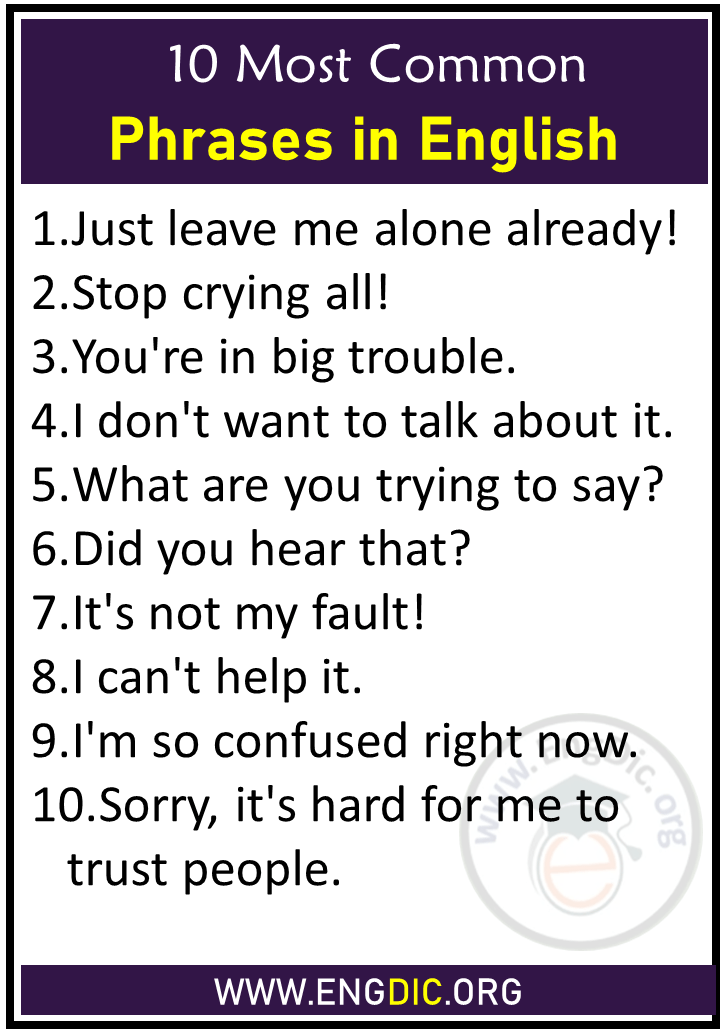 Just leave me alone already!
Stop crying all!
You're in big trouble.
I don't want to talk about it.
What are you trying to say?
Did you hear that?
It's not my fault!
I can't help it.
I'm so confused right now.
Sorry, it's hard for me to trust people.