10 Examples of Prepositions of Agent in Sentences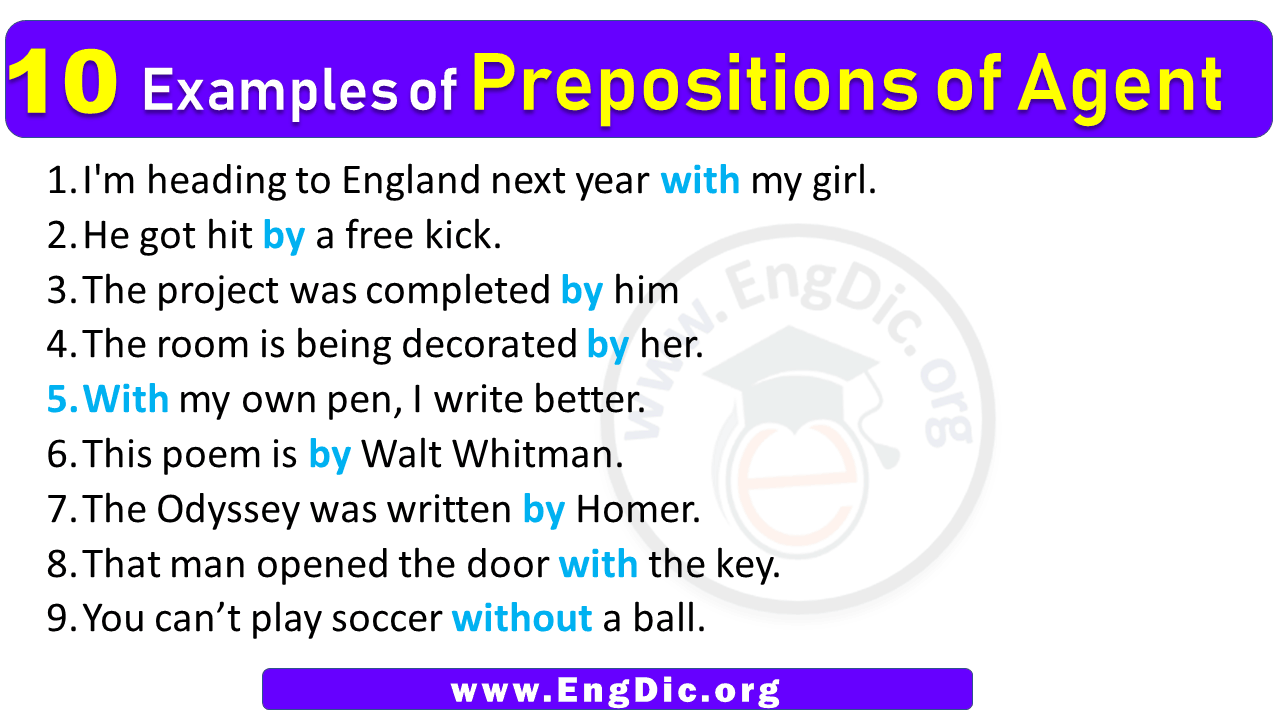 I'm heading to England next year with my girl.
He got hit by a free kick.
The project was completed by him
The room is being decorated by her.
With my own pen, I write better.
This poem is by Walt Whitman.
The Odyssey was written by Homer.
That man opened the door with the key.
You can't play soccer without a ball.