Glassware Names List! There are different types of glasses, cups and mugs that we use in our kitchen, office and other places. This Vocabulary is very important. Because if you know the names of these glasses, cups and mugs. You don't have to face shame of the lack of knowledge about common things. Here the complete lesson is provided on the glassware. If you learn these glassware names you can speak English names of these glasses, cups and mugs.
This lesson is not only for those who are learning English as the Second Language, Even native speakers should also learn these important kitchen vocabulary items. After learning these cups, glass and mugs vocabulary words you will amaze to know about different types of glassware, glasses, cups and mugs.
Glassware Names List – with Pictures
List of Cups and Glasses
Beer Glasses
Beer mug
Champagne flute
Cocktail glass
Cognac balloon
Collins glass
Cordial
Coupe
Demitasse
Footed pilsner glass
Grappa
Highball
Hurricane
Irish coffee
Liqueur
Margarita glass
Martini
Milkshake
Mug
Nosing
Old Fashioned
Plastic cup
Poco Grande
Shooter
Shot Glasses
Sling
Snifter
Sour
Teacup
Tumbler
Vodka glass
Water goblet
Weizen glass
Wine Glasses
Wobble
Zombie
Glassware with pictures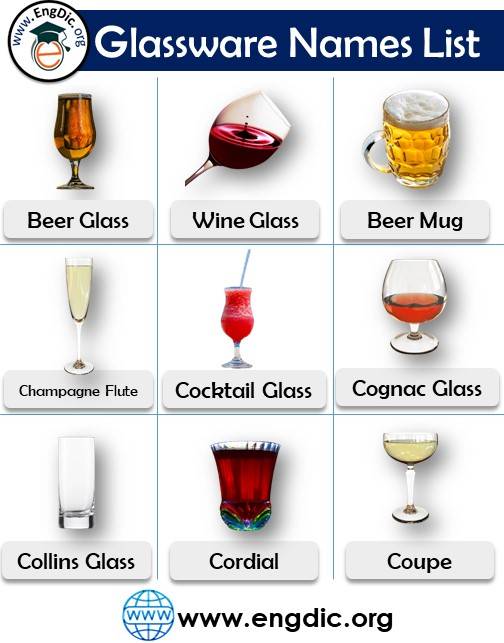 Cups and Mugs names List -with pictures
Tumbler
Nosing cup
Mug
Tea cup
Zombie cup
Travel cup
Espresso cup
Ceramic cup
Stoneware
Plastic cup
China cup
Double walled cup
Footed cup
Lid cup
Vintage cup
Engraved cup
Saucer inclued with cup
Snack tray included cup
Demitasse cup
Pour over cup
Gold plated cup
Melamine mug
Beer mug
Irish coffee cup
Cups and Mugs names with Pictures
List of Glassware: Glasses cups and Mugs names with Pictures
Here all the important glasses, cups and mugs that are used in our daily talks are listed with pictures. This is very useful lesson.
Sniffer Glass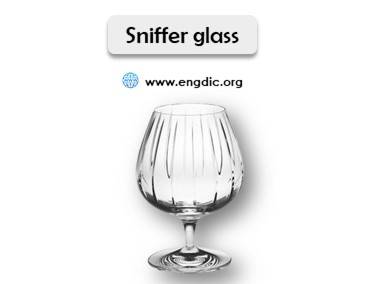 Shooter Glass
Poco Grande Glass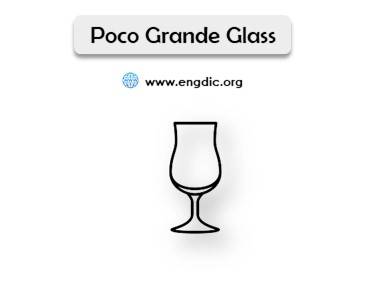 Plastic Cup
Old Fashioned Glass
Sling Glass
Shot Glass
Margarita Glass
Martini Glass
Milk Shake Glass
Water Glass
Sour Glass
Weizen Glass
Vodka Glass
Wobble Glass
Cocktail Glass
Collins Glass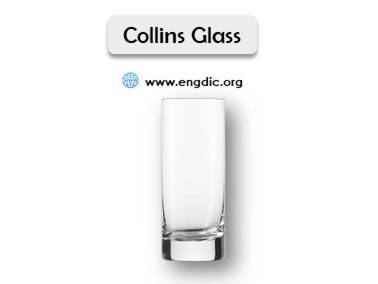 Beer Mug
Wine Glass
Beer Glass
Coupe Glass
Cordial Glass
Chanpagne Flute Glass
Cognac Glass
Footed Pilsner
Grappa Glass
High Ball Glass
Liqueur Glass
Hurricane Glass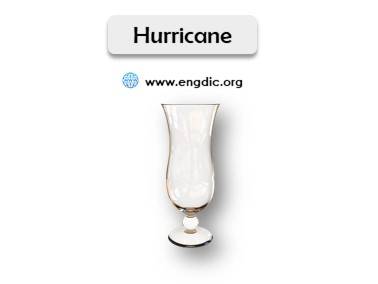 Zombie Cup
Gold Plated Cup
Footed Cup
Engraved Cup
Double Walled Cup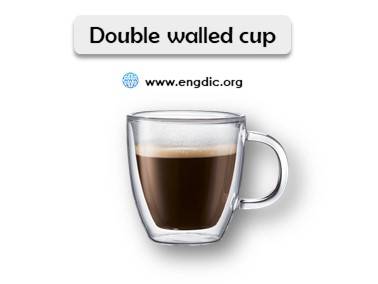 Classic Mugs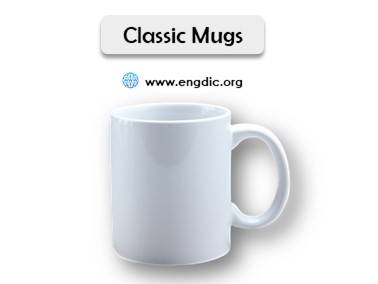 Melamine Mug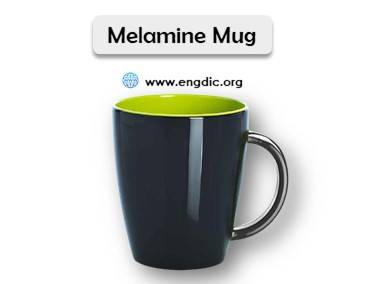 Pour over Cup
Demitasse Cup
Snack track included cup
Ceramic Cup
Stoneware Cup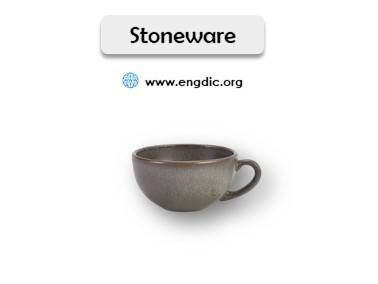 China cups
Vintage Cup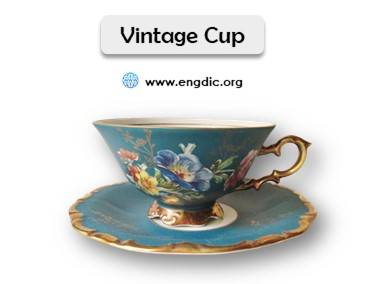 Saucer Included Cup
Espresso Cups
Travel Cup
Tea Cup
Mug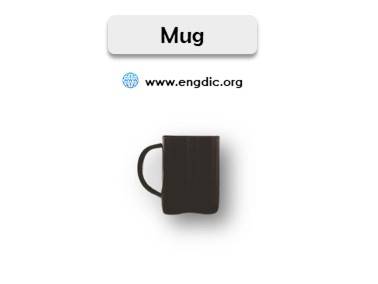 Nosing Cup
Irish Coffee cup
Lid Cup
Tumbler
DOWNLAOD PDF
You can get the PDF of the Glassware names list with pictures of glasses, cups and Mugs.