10 Examples of Compound Prepositions in Sentences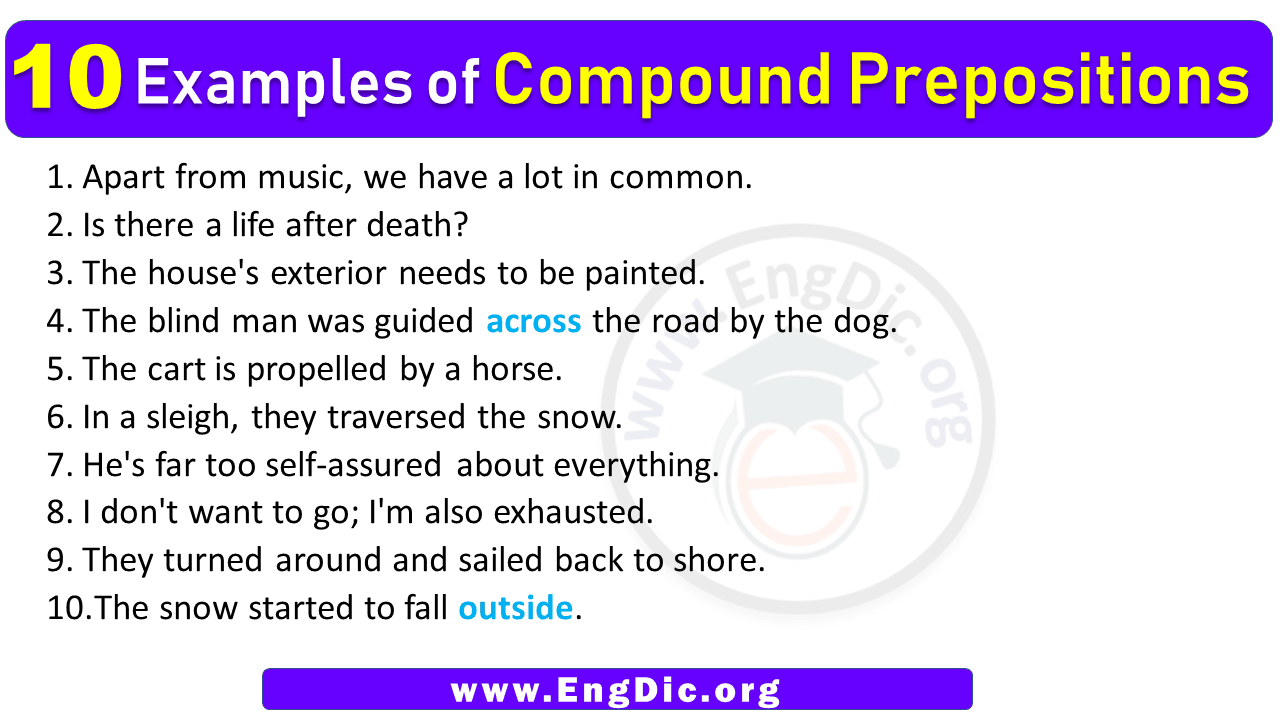 Apart from music, we have a lot in common.

Is there a life after death?

The house's exterior needs to be painted.

The blind man was guided

across

the road by the dog.

The cart is propelled by a horse.

In a sleigh, they traversed the snow.

He's far too self-assured about everything.

I don't want to go; I'm also exhausted.

They turned around and sailed back to shore.

The snow started to fall

outside

.