Makeup Vocabulary with Images! Below is the list of makeup vocabulary with infographics and PDF. Makeup vocabulary is also very important for English speaking with friends. Especially for girls makeup is a daily thing and that is why considering the fact and necessity of the makeup vocabulary we have created a useful list of makeup items with ESL infographics.
Learn the easy pronunciation of Cosmetics and makeup vocabulary with their images. And a brief introduction of cosmetic material. Makeup vocabulary. Makeup items list with names and pictures Pdf.
List of Makeup Vocabulary Words
Below is the list of some basic makeup vocabulary words:
Brush
Bronzer
Brightener
Blush
Toner
Tanning lotion
Primer
Nail polish
Moisturizer
Mirror
Mascara
Makeup kit
Lipstick
Lip liner
Lip gloss
Foundation
Face cream
Eyeliner
Eye shadow
Concealer
Cleanser
Nail polish:
While Nail polish is a liquid substance that is applied to the nails to add color and/or shine.
On the other hand Nail file/emery board:  a flat tool used to grind down and shape the fingernails or toenails.
Mascara:
A liquid substance that is applied to the upper and/or lower eyelashes to add color, darken and/or make eyelashes thicker and longer.
Eyelash curler:
Yet, a small device operated using one's hand that curls the upper eyelashes.
False eyelashes (or eyelash extensions)
Are made of silk or synthetic hair and are used to make natural eyelashes look longer, thicker and fuller.
Eye shadow:
However, a cream or powder that's put on the eyelids to add color.
On the other hand Moisturizer is a liquid or cream that adds moisture to the skin.
A Long List
Lip gloss is often used when a person wants to have some color on their lips, but does not want an intense, solid lip color effect (i.e., a more "made-up" look), as lipstick would create.
Tweezers are small tools used for picking up objects too small to be easily handled with the human fingers.
Eyebrow Pencils are products that apply color to the eyebrows. Yet they are used to fill in and define the eyebrows.
A concealer or color corrector is a type of cosmetic that is used to mask dark circles, age spots, large pores, and other small blemishes visible on the skin. It is similar to foundation, but thicker and used to hide different pigments by blending the imperfection into the surrounding skin tone.
Blush is used to add a flush of color on cheeks.
On one hand Foundation is a liquid or powder used to make a smooth layer on skin.
Yet Sponge applies cream or moisture on the skin. On the other hand Brush's function is to facilitate the function of applying makeup material on the skin.
Also Study: List of Adverbs for kids of Grade 3
Brush
Mirror
Lipstick
Eye Shadows
Face Powder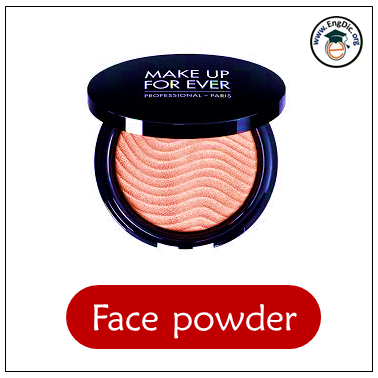 Makeup Kit
Brightener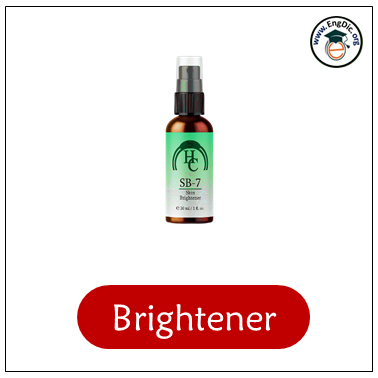 Toner
Nail Polish
Blush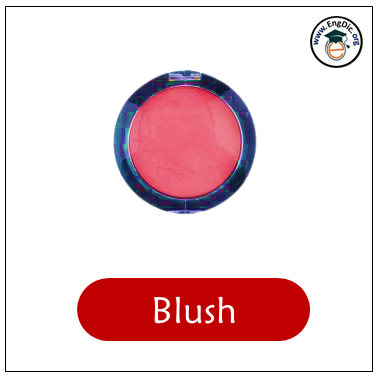 Primer
Mascara
Eyeliner
Lip Gloss
Lotion
Cleanser
Concealer
Face Cream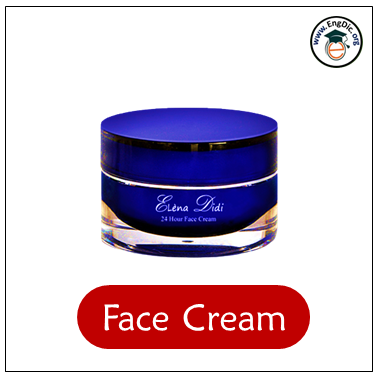 Info-Graphics (Makeup Vocabulary with Images and Pronunciation)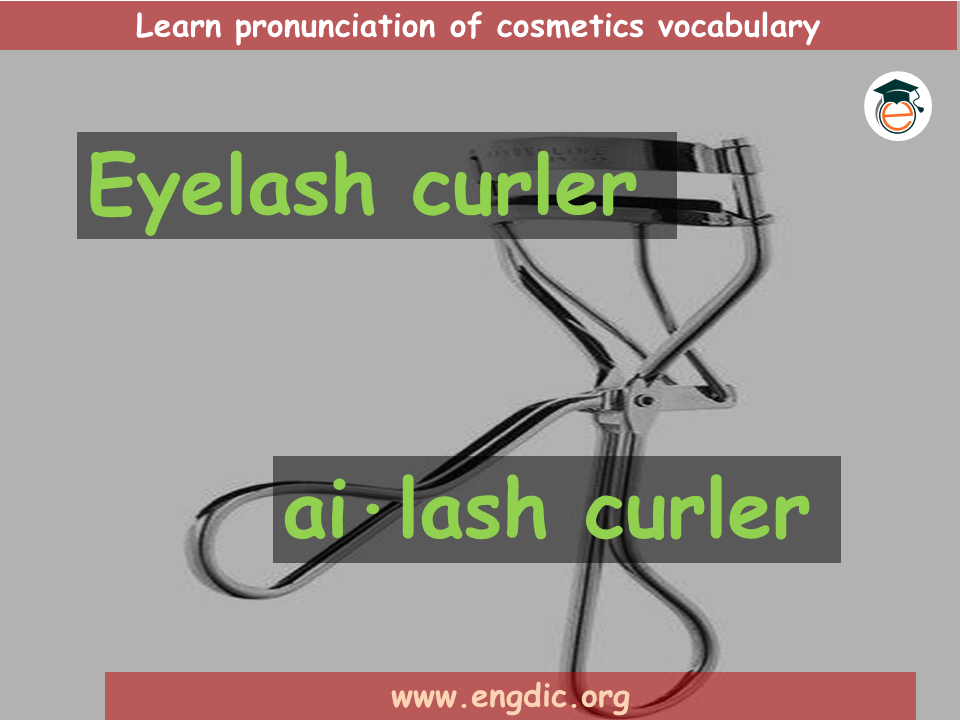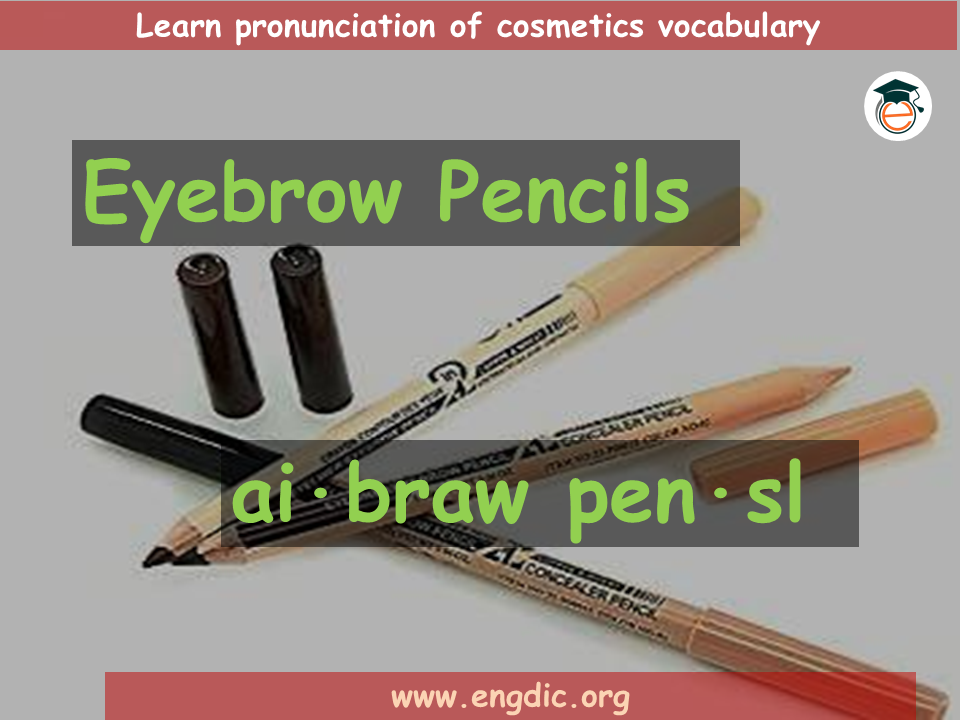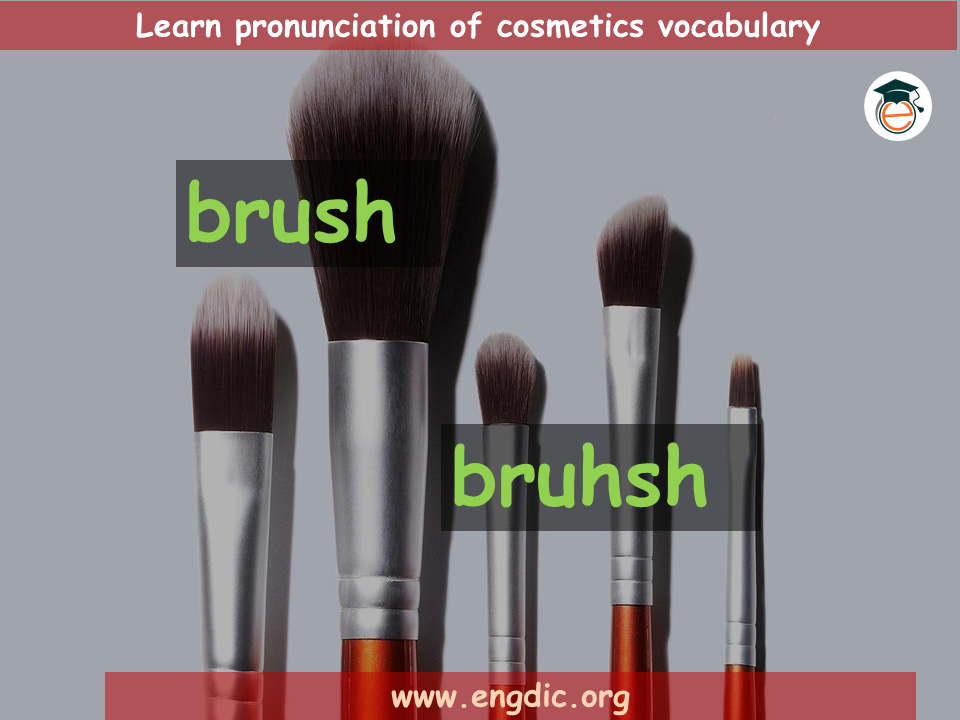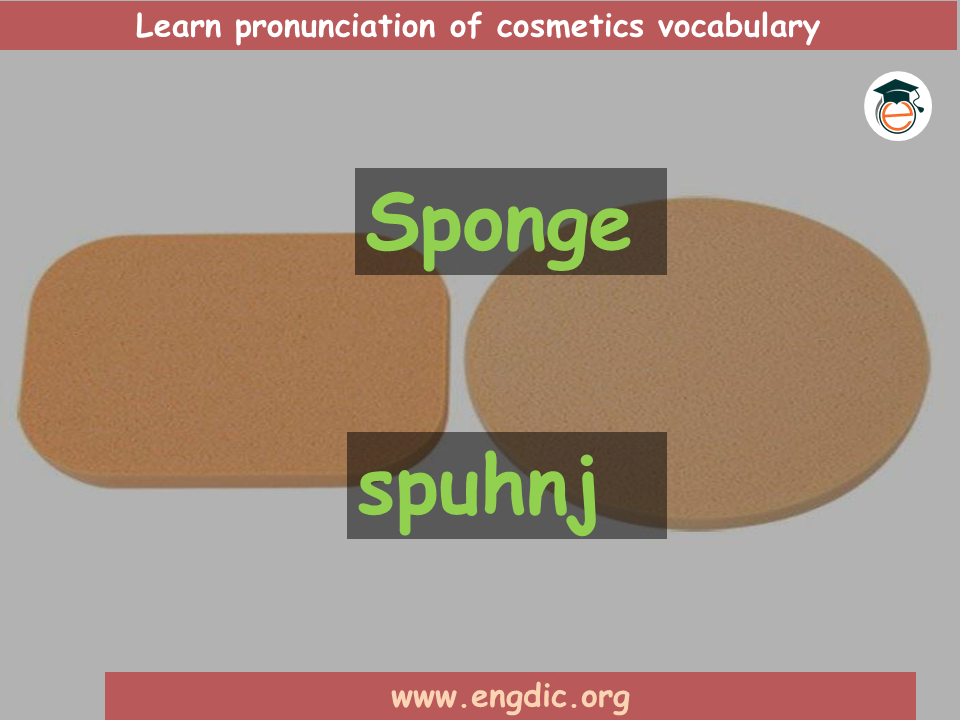 Cosmetics / Makeup Vocabulary with Images and Pronunciation PDF