5 Examples of Conjunctive Adverbs in Sentences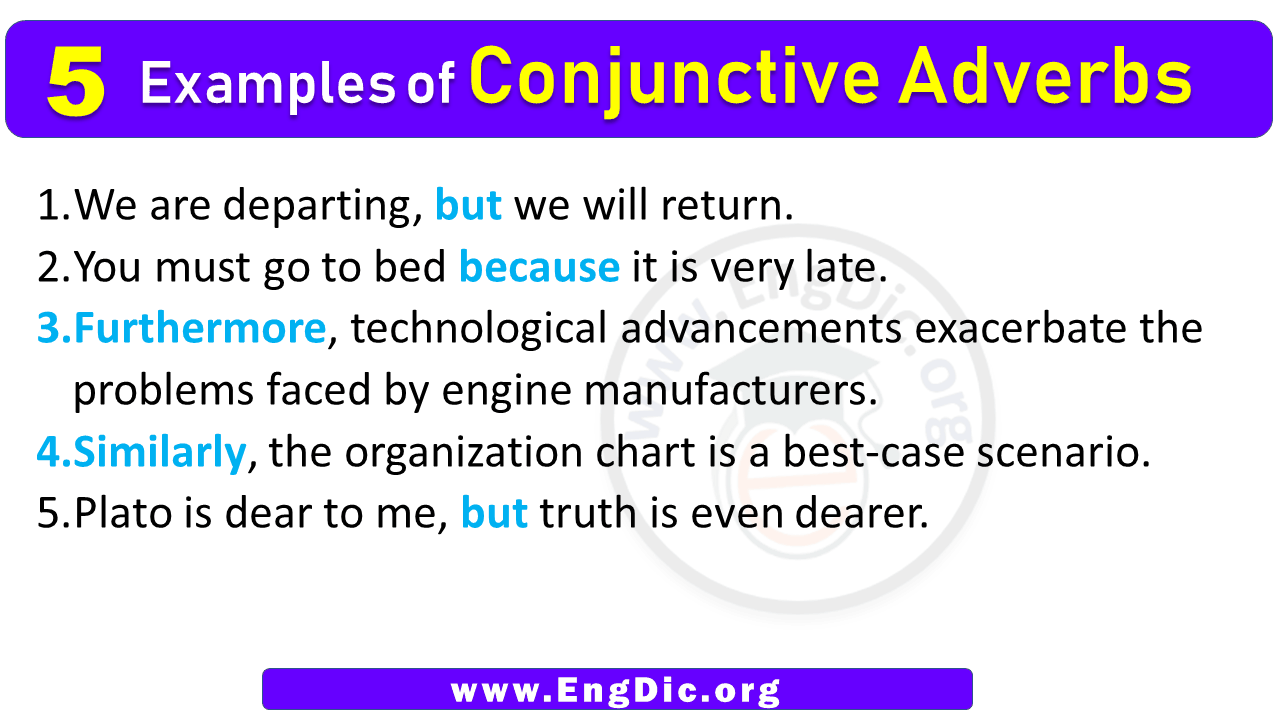 We are departing,

but

we will return.

You must go to bed

because

it is very late.

Furthermore

, technological advancements exacerbate the problems faced by engine manufacturers.

Similarly

, the organization chart is a best-case scenario.

Plato is dear to me,

but

truth is even dearer.