10 Fruits Name with Pictures! Fruits are the edible seed-bearing parts of plants that are sweet or sour. There are thousands of different types of fruits, and they come in all shapes and sizes. Fruits are a great source of vitamins, minerals, and antioxidants, and they are low in calories and fat. They are also an excellent source of dietary fiber, which helps to keep your digestive system healthy by providing bulk. This lesson list 10 fruits names along with pictures and example sentences.
Here we will learn 10 Fruits Name:
List of 10 Fruits Name
Grapes
Loquat
Cherry
Tangerine
Pear
Custard apple
Mulberry
Shaddock
Guava
Papaya
Check Our Complete Lesson on Fruits: 100 Fruit Names With Pictures
10 Fruits Name and Example Sentences
Grapes: I like to pack grapes in my lunch for a healthy and tasty snack.
Loquat: My neighbor gave me a basket of loquats from their tree.
Cherry: I picked some cherries at the farm and made a yummy cherry pie.
Tangerine: She peeled a tangerine to enjoy with my breakfast this morning.
Pear: He sliced up a pear to add to my salad for some extra sweetness.
Custard apple: I blended some custard apples with milk and ice to make a refreshing smoothie.
Mulberry: We went on a hike and snacked on some fresh mulberries I found on the trail.
Shaddock: I squeezed some shaddock juice to make a tangy and refreshing drink.
Guava: Sara bought some guavas at the farmers' market to make a tropical fruit salad.
Papaya: I cut up ripe papaya to enjoy for breakfast with some yogurt and granola.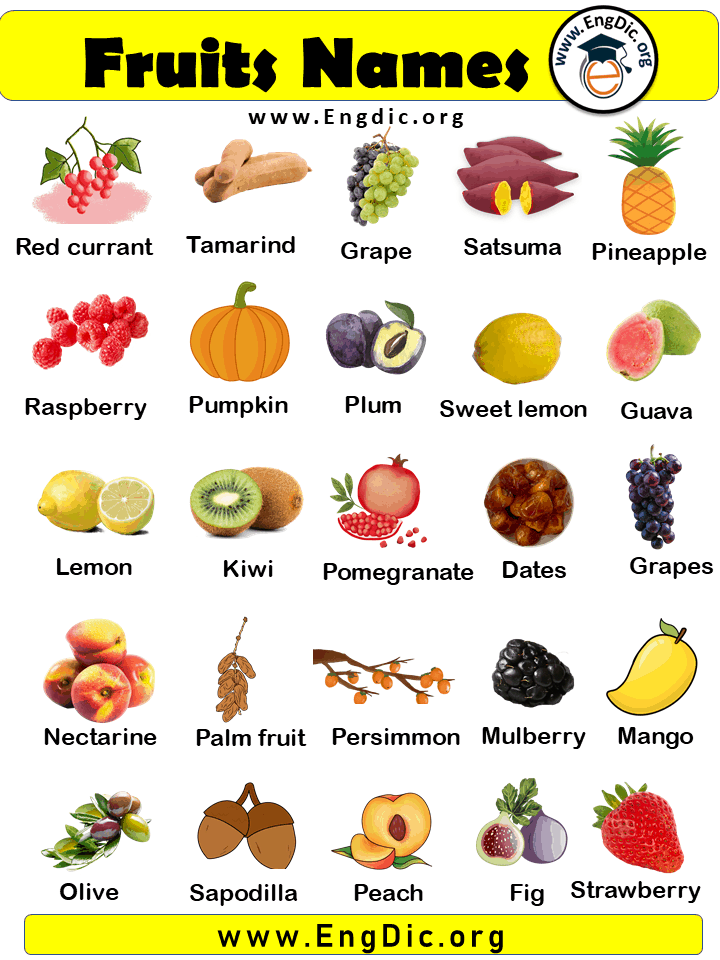 Check Our Complete Lesson of 5 Fruits Name with Worksheets.
Download this lesson on fruits in PDF, Here.