Unique Ways to Say You Are Proud Of Someone!
1- I'm so proud to know you.
2- You're a king/queen of achievement.
3- You're a maestro of triumph.
4- You're a legend of success.
5- You are a shining example of excellence.
6- You're a powerhouse of progress.
7- Your commitment is impressive.
8- You're a unicorn of achievement.
9- Your dedication is admirable.
10- I'm proud of the person you are.
11- You have exceeded all expectations.
12- You're a Jedi master of accomplishment.
13- You're a trailblazer of progress.
14- You're a rockstar of accomplishment.
15- You're a conqueror of challenges.
16- You're a superhero of progress.
17- You're a visionary of victory.
18- You're a pioneer of success.
19- You're a champion of excellence.
20- You're a ninja of success.
21- I am in awe of your accomplishments.
22- You're a wizard of triumph.
23- You're a master of success.
24- Your hard work has really paid off.
25- You've really made me proud.
26- You knocked it out of the park!
27- You should be very proud of yourself.
28- You're a captain of the accomplishment.
29- You're a genius of achievement.
30- You're a titan of triumph.
31- You have earned my admiration and respect.
32- You're a legend in the making.
33- You're a Jedi of accomplishment.
34- You're a goddess/god of triumph.
35- You're a prince/princess of achievement.
36- You continue to amaze me.
37- I couldn't be prouder.
38- You're a captain of the achievement.
39- You set the bar high for yourself and achieved it.
40- You're a conductor of success.
Read Also: 120+ Ways to Say You Are Proud Of Someone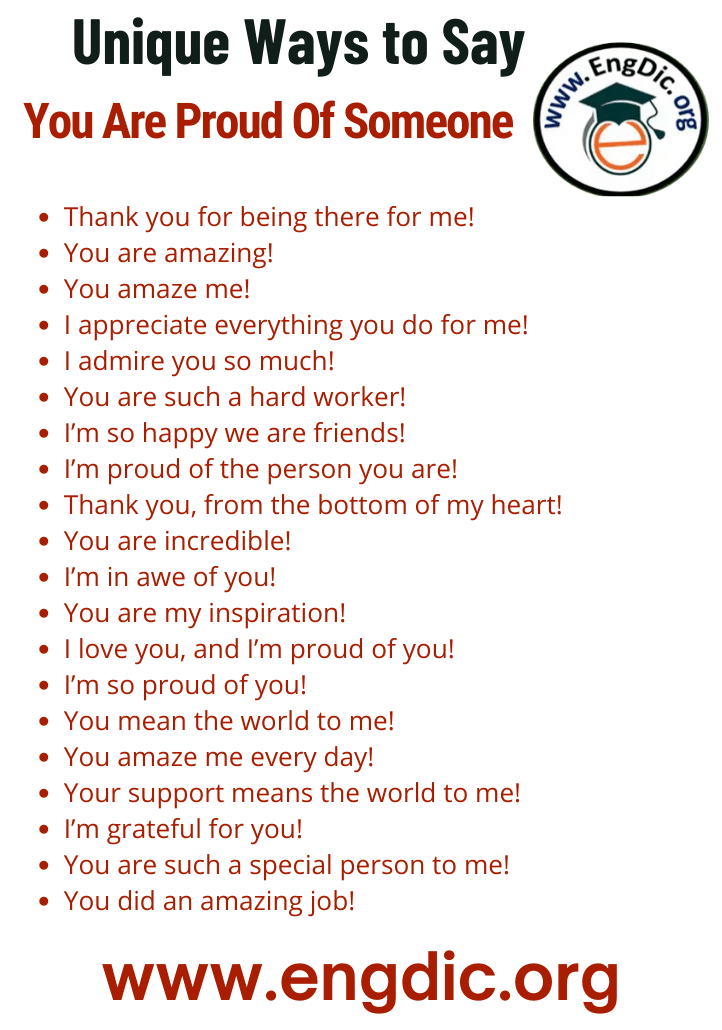 Last updated on March 15th, 2023 at 12:02 pm