What are arboreal animals? Arboreal animals are creatures that spend most of their lives in trees, like monkeys and squirrels.
Must Read: Animals Name (Complete List)
Arboreal Animals Name
Below is the list of arboreal animals (animals that live in trees):
Banded Geckos
Black Spider Monkeys
Cats
Chameleons
Common Brown Lemurs
Green Iguana
Green Tree Pythons
Kinkajous
Koalas
Leopards
Liguus Tree Snails
Lizards
Matschie's Tree Kangaroo
Monkeys
Parrots
Rough Green Snake
Siamang Gibbon
Sloths
Southern Flying Squirrel
Squirrels
Three-Toed Sloth
Tree Snails
Veiled Chameleons
Arboreal Animals Name with Facts and Pictures
Monkey
Highly intelligent primates known for their agility.
Sloth
Slow-moving creatures with a unique lifestyle.
Koala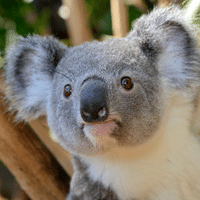 Cute marsupials known for eating eucalyptus leaves.
Orangutan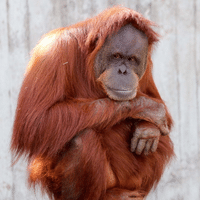 Great apes with remarkable intelligence and strength.
Tree kangaroo
Kangaroos adapted to living in trees.
Lemur
Primates found only on the island of Madagascar.
Flying squirrel
Small mammals capable of gliding through the air.
Tree frog
Amphibians known for their ability to climb trees.
Chameleon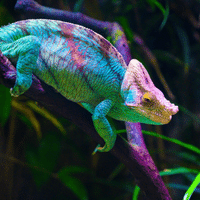 Lizards that can change their skin color.
Spider monkey
Agile primates with long limbs and tail.
Tree porcupine
Porcupines adapted to life in trees.
Gibbon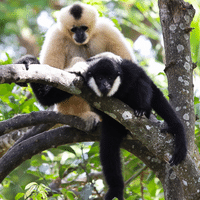 Acrobatic apes with distinctive vocalizations.
Tree shrew
Small mammals that live in trees.
Sugar glider
Gliding marsupials with a membrane between their limbs.
Tree snail
Snails that live on trees, often brightly colored.
Tarsier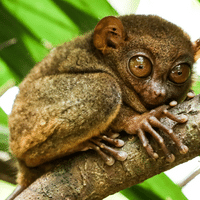 Small primates with large eyes and long fingers.
Tree lizard
Lizards that inhabit trees.
Raccoon
Clever mammals known for their masked face.
Tree frog
Amphibians that spend most of their time in trees.
Red panda
Adorable mammals native to the Himalayas.
10 Examples of Arboreal Animals in Sentences
The squirrel gracefully leaped from one tree branch to another.
Koalas spend most of their time sleeping and eating eucalyptus leaves.
The colorful feathers of the toucan stood out against the lush forest canopy.
Spider monkeys swung effortlessly through the jungle, using their long limbs.
Orangutans built intricate nests high up in the trees for shelter.
The tree frog clung to the bark with its sticky toes.
Sloths moved slowly through the treetops, relying on their long claws.
The branches trembled as a family of lemurs leaped overhead.
Flying squirrels soared through the air, gliding from tree to tree.
Gibbons vocalized their melodic songs to communicate with their troop.
FAQS
Are Birds Arboreal Animals?
No, not all birds are arboreal animals. Some birds live and nest in trees, while others prefer other habitats.
What Are Arboreal Animals Give Two Examples?
Arboreal animals are those that primarily live and move around in trees. Examples include sloths and monkeys.
Why Do Animals Live In Trees?
Animals live in trees for various reasons, including safety from predators, access to food sources, and shelter.
Last updated on July 28th, 2023 at 03:49 pm