Have you ever wondered about the different types of interrogative sentences? Interrogative sentences are questions posed to someone or something and can take many forms. In this article, we will explore 20 examples of interrogative sentences to help you get a better understanding of how they are used in language. Through these examples, we will look at the different ways interrogative sentences can be structured, as well as how they can be used in everyday conversations.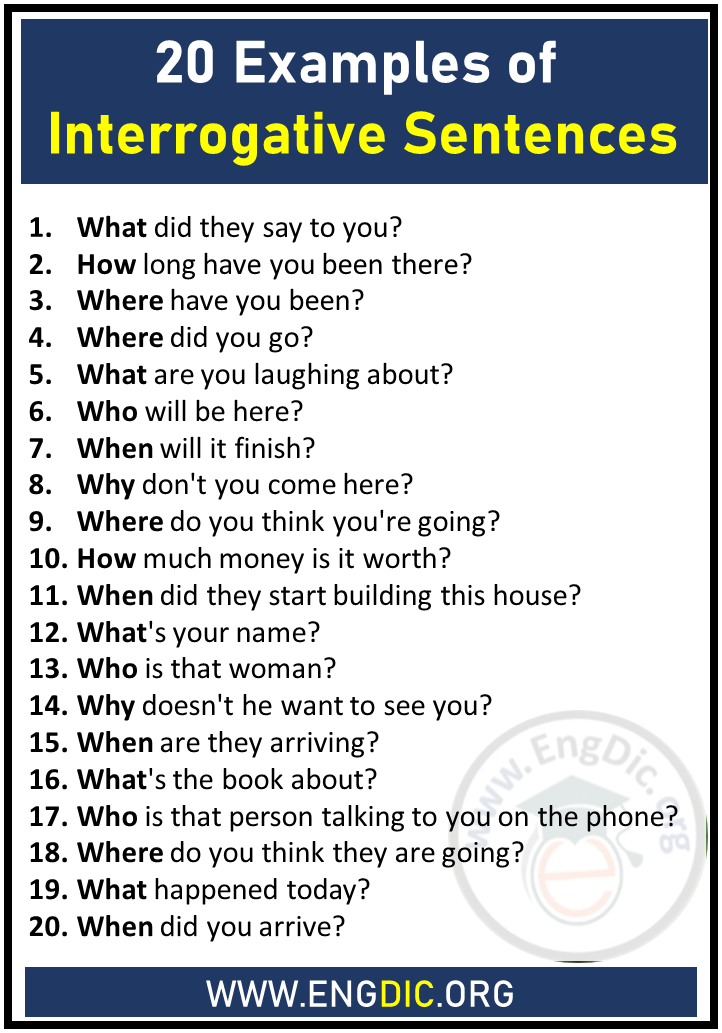 20 Examples of Interrogative Sentences
Who is that person talking to you on the phone?
What did they say to you?
How long have you been there?
Where have you been?
Where did you go?
What are you laughing about?
Who will be here?
When will it finish?
Why don't you come here?
Where do you think you're going?
How much money is it worth?
When did they start building this house?
What's your name?
Who is that woman?
Why doesn't he want to see you?
When are they arriving?
What's the book about?
Where do you think they are going?
What happened today?
When did you arrive?
Read More: 100 Examples of Interrogative Sentences
Last updated on April 10th, 2023 at 06:01 am