10 Vegetables Names List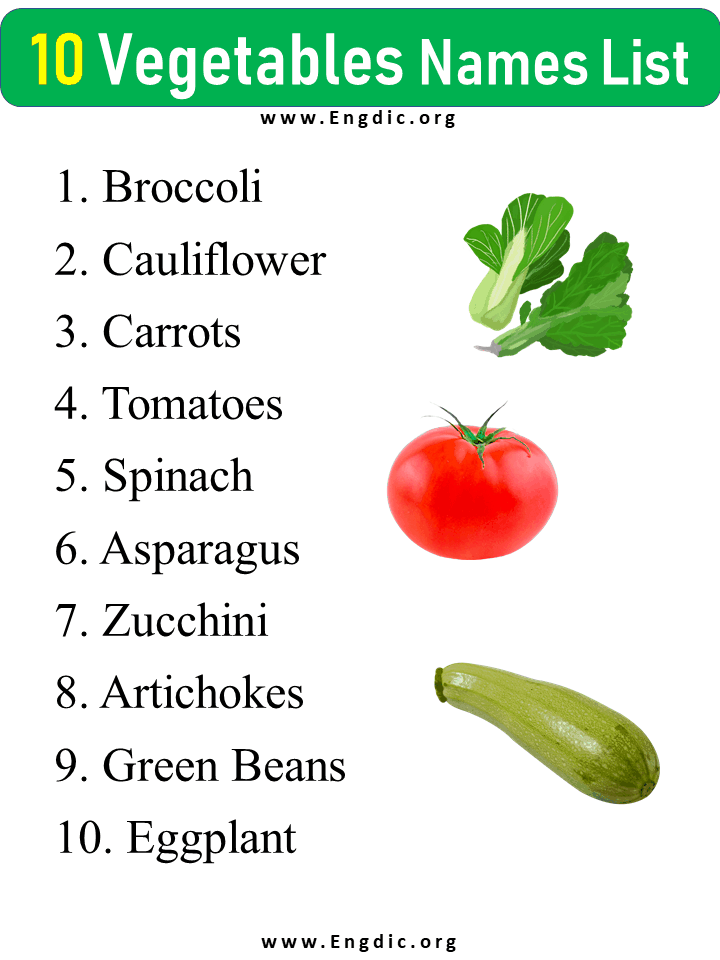 When most people think of vegetables, they think of a few specific types like broccoli, carrots, or lettuce. The truth is, there are a multitude of vegetables that can be enjoyed, each with their own unique flavor and texture. This list of 10 vegetables names will introduce you to some of the lesser-known varieties. From artichokes to zucchini, there's something for everyone to enjoy.
You may Like to Read: A to Z Vegetables names with Pictures
Since ancient times, vegetables have been an important part of the human diet. They are low in calories and high in nutrients, making them a healthy choice for people of all ages. There are hundreds of different types of vegetables, each with its own unique flavor and texture. Here is a list of 10 vegetables that you should try:
10 Vegetables Names List
Broccoli
Cauliflower
Carrots
Tomatoes
Spinach
Asparagus
Zucchini
Artichokes
Green Beans
Eggplant
The list above is just a sampling of some of the best vegetables that you can enjoy raw, steamed, grilled, baked and boiled. You'll be surprised at how much variety there is in the world of vegetables. You can use these tips to find new ways to enjoy them.
You may Like to Read: