10 Examples of Negative Sentences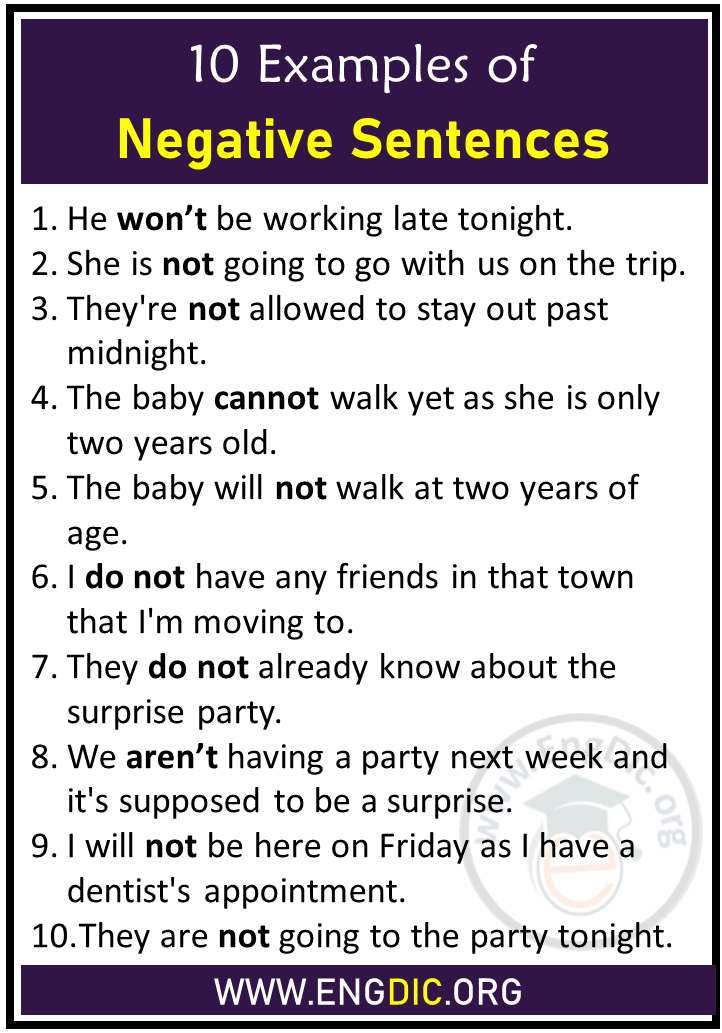 Negative Sentences Examples:
He won't be working late tonight.
She is not going to go with us on the trip.
They're not allowed to stay out past midnight.
The baby cannot walk yet as she is only two years old.
The baby will not walk at two years of age.
I do not have any friends in that town that I'm moving to.
They do not already know about the surprise party.
We aren't having a party next week and it's supposed to be a surprise.
I will not be here on Friday as I have a dentist's appointment.
They are not going to the party tonight.